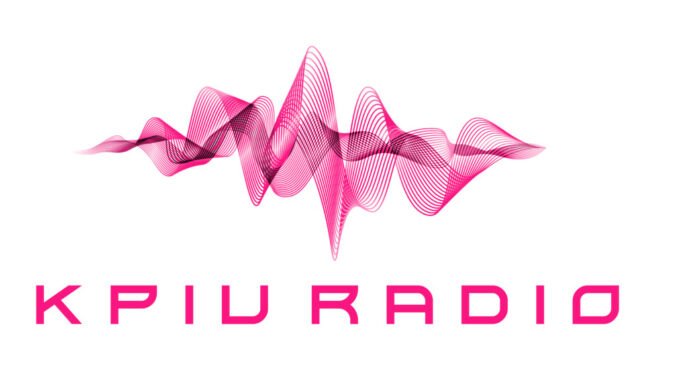 Bringing a sparkle to your music experience is KPIU Radio resonating from Westlake Village, California. The radio serves to bring to you some of the best hits from the old and new school sound of Pop/R&B/Hip Hop/Smooth Jazz/Soul/Gospel with the best mix from its experienced presenters that have been in the music game for a very long time.
Certified to be one of the best internet radio stations with over 12000 monthly listeners from 68 countries, this is your home away from home. Tune in Now via: https://www.pumpitupmagazine.com/radio/ to join the expanding KPIU Radio family and catch up on the latest interviews and freshest hits by your favorite artist.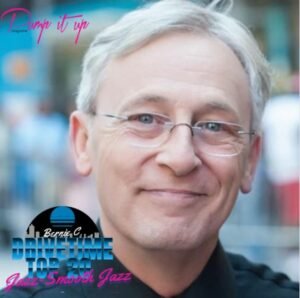 Trained as a drummer and dancer by his father from a very early age Bernie got to cut his teeth in popular club bands in Wildwood, NJ as a percussionist and on the Philly scene and studied broadcasting with Rock & Roll Hall Of Fame Disc Jockey the Geator with the heater Jerry Blavat, who's relationship continues to this day, later Bernie studied broadcasting at the National Broadcasting School in Philadelphia.  Capodici's formal education started at the University Of Utah where he began studying percussion and delved into the world of Latin  Percussion. After school Bernie moved to the West Indies (Dominica) to commune with the natural feel of the rhythm of the islands, when Bernie returned to the states he began studying with the well-respected and noted bass player Joe Butara, Conga player Harry Hawkins & Doc Gibb's and became a sought after percussionist on the Philly jazz scene. He is also the band leader of the popular Urban Organic Jazz band Drivetime with major #1 hits to their credite, nominated for the Music In Media Award and has received a plethora of interviews and articles. It seems a natural progression to move into a radio format playing the music he loves so much.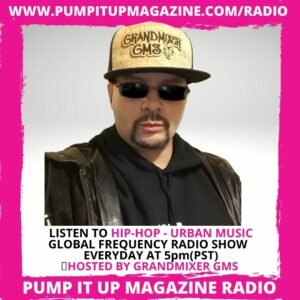 I am a DJ, turntablist, remixer, music producer, and visual artist. I first touched the turntables as a breakdancer at 11 years old, and in 1986 became the 1st DJ to mix for commercial radio in Spokane, Washington – at just 14 years old. As a turntablist, I won the 1993 Inland Northwest Battle of the DJ's and began mixing with Tobin Costen on Spokane's then only all rap show that same year. The follo­wing year I began mixing for music legend Nasty-Nes on Seattle's KCMU Rap Attack until retiring from music in the mid-90's. However, I picked up the needles in 2020 to reunite with Nasty-Nes for KFOX Nightbeat where I can be heard mixing every Sunday night from 9-11pm on RainierAvenueRadio.world. In 2020, I became the 1st Spokane DJ to mix on "Sway In The Morning" – the world's #1 Hip-Hop radio show. My mixes consistently rank in the top 10 on Mixcloud's Global charts – even hitting #1 on multiple charts – and after working with former Eazy E artist, Tairrie B, on her recent album, "Feminenergy," I became her DJ/Remixer.
If you want to learn the art of mixing, I am more than happy to share my techniques and experiences in this craft where you're only limited by your imagination!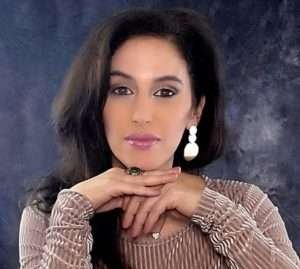 Pump It Up magazine is the brainchild of Anissa, a multi-faceted creative and businesswoman who has previously collaborated on the start-up papers Delit Music Magazine in Paris and The Umbrella Music Magazine in America. Those experiences thoroughly prepared her for the day she decided to start her own publication, Pump It Up, combining her gifts for scintillating and uplifting editorial with her personal experiences as an entertainer/recording artist under the stage names Anya Rose, Lady Aneessa and, currently, simply Aneessa. As one who not only sings and writes songs but  is also a web ad graphic designer and creates marketing plans (www.editions-la.com) and started her own record label, Anissa is the perfect renaissance woman to usher new artists into the full spectrum of what it means to be seriously competitive in today's ever changing music industry, but to also have BIG FUN doing it. Thus, the encouraging and inspiring name Pump It Up – an expression that says "Viva Life" and "Where's the Party?!"
Pump It Up Magazine is born out of her desire to give voice and exposure to the independent artist, musician, film maker and also offer a place for opinions and other articles of international interest.  Anissa has a keen eye and ear and is known for attention to detail.
In the words of Anissa ,  "Pump it Up Magazine is my love and I hope you enjoy this experience as much as I have in giving birth to it"
A veteran Motown producer, Mike has been an important hidden force in the music industry. Writing and producing countless songs for artists such as Stevie Wonder, Thelma Houston, and Smokey Robinson, Mike became known for his behind-the-scenes efforts more than anything else.
Writing many theme songs as well, he branched into movies and even scored a few films before the late 90's. Since then, Mike has helped lots of artists on the way to stardom. Think of Mike as your guide in the industry. CEO of www.thesoundofla.com