An eclectic Mix of yesterday and today's hottest artists in Pop/Dance/R&B/Hip Hop/Rock/Jazz/Gospel/Classical Music ! We showcase independent music and are an authentic launching pad for unsigned talent, and heard in 68 countries !
Pump it up magazine radio has an average of 12000 listeners per month from mainly from USA,France,Italy,Great Britain, Spain, Russia, and other countries….

02:00 – 4:00 am  The Surrey Hills Soul Train Radio Show With Jamie Stocker
04:00am – 7.00am :   Indie Artists Discovery
07:00 am 11.00pm French Mix
11am to 2pm Pop/Dance Hits
2.00pm 4.00pm: Urban Music
03:00pm – 04:00pm :  Pop
04:00 – 06:00pm: Jazz/Smooth Jazz
5.00pm – 6.00pm : Rock/Pop
06:00pm – 7:00pm :   Indie Artists Discovery
7:00pm – 9:00pm  Christmas Playlist
9.00pm – 11:00pm  Funk/RnB
11.00am – 12.00 am Classical Music
12:00 am – 1:00 am Clubbing
01:00 am 2:am pop/rock
1) If you have an Amazon Echo or Dot -its now easy to listen to Pump It Up Magazine Radio at home with Alexa!
2) To enable Pump It Up Magazine Radio, just say "Alexa, play Pump It Up Magazine Radio". You only need to do this once!
Download the App on your phone, click on the image below :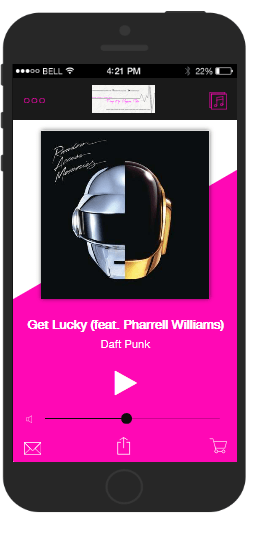 YOUR MUSIC ON PUMP IT UP MAGAZINE RADIO
Basic :

On the playlist for 1 Month
 iTunes Link of your song

1 Month One Song $29.99 | 1 Month 2 songs $39.99

Premium:

On the playlist for 2 Months
 iTunes Link of your song
Your Radio Drop

2 Months One Song $59.99 | 2 Months 2 songs $69.99

Platinium:

On the playlist for 3 Months
 iTunes Link of your song
Your Radio Drop
Your song added on Pump it up magazine playlist on Spotify

3 Months One Songs $99.99 | 3 Months 4 songs $129.99

PLUS:

Have Your Song Featured "In The Spotlight" 

with poster or social media ad with one photo of the artist with the CD cover

Announcement on https://www.pumpitupmagazine.com and all our subscribers

Added to Social media pages (Facebook, Instagram, Twitter, Snapchat) $199.99