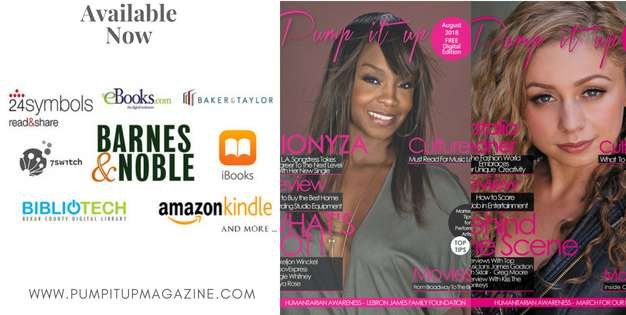 ---
1. What is the printed magazine circulation?
Pump it up Magazine is a print on demand entertainment magazine. Now available to more than tens of thousands of retailers, libraries, schools, e-commerce companies, and other channel partners, including Amazon,
 Barnes & Nobl
e, LA Fnac, Glose, …, and other well-known book retailers and wholesalers across North America, and Europe.
Website Yearly Visits: 456,544 – Monthly Visits: 36,263
Music | Movie | Fashion | Beauty | Fitness | Wellness | Books | Food | Events | Real Estates | Humanitarian Awareness Magazine based in Los Angeles California
2.What are the demographics of readers?
Gender : 53% Male | 47%Female
Age:
Full Age Range: 25-65
Core Target Age: 25-55
Online Subscribers : 30,000
Readers Stats:
Business owners, managers, artists,  music business executives – 62%
High income and above average – 74%
42% female visitors with music and fashion interest read Pump it up magazine
63% buy or stream music
46% spend on entertainment(music, movies,concert) over $300/month
3.How often is the magazine published?
Monthly
4.How is it distributed?
Print on Demand and Online (Amazon, Kindle, Barnes &Noble, Magloud and more…)
5. Where do the questions for the interview come from?
After reviewing your contents and speaking with you, we'll create the questions. We typically forward the questions via email. You simply answer them and then forward back to us. You usually have about a week before sending the answers back.
6. Will you edit the responses?
Yes sometimes, the responses are generally edited for clarity and content before the interview is published.
7. Are interviews done with only solo singers, musicians, bands?
No. Pump it up Magazine publishes diverse interviews in entertainment, lifestyle, humanitarian awareness  
Music | Movie | Fashion | Beauty | Books | Food | Humanitarian Awareness
8. How do you request a press release?
It's the same as an interview. Contact us or by way of Facebook and Twitter.
9. When do you use a press release?
A press release can be created for special event announcements, like a new single, an album, or a concert tour, or the launch of new venture : Book signing, New products, new fashion brands, etc…
10. Are all requests for press releases filled?
Pump it up Magazine reserves the right to screen all requests.
11. Does an interview or a press release cost anything?
Yes.
In our continuing quest to increase opportunities for independent music artists, we create inspired gateways for your ALL-GENRE music promotion through our popular 
Magazine & Radio 
projects.  We are working on 
media exposure that would not usually be in reach of most of independent artists.
Indie artists have very little opportunity to be presented with the same glamour an prestige that major artists have.
We, at Pump it up magazine represent and promote artists with more glitz than a just a normal news magazine,
We give you a prestigious look, and media tool to work on!
Our promotional video professionally designed and newsletter are sent to 50k readers included music industry professionals( Radio, Publisher, Record Labels, Music Supervisors – Licensing, Tour / Booking agents,  Spotify Music Curators, Talent Agencies, DJ Record Pool, Press Media TV………
12. Where will the interview or review be published?
Interviews and press releases will be published on www.PumpitupMagazine.com They remain posted forever, or/and the printed/digital Edition
13. What about photos and videos?
We use photos that you suggest. We often use photos from your website, Twitter, or Facebook page. If you have a video on YouTube, we can also incorporate that visual into the article.
For the printed edition, we need High Resolution photos.
Upon reviewing submissions, Pump It Up Magazine reserves the rights to Accept or Deny any submission we receive. Submissions are reviewed based on its content, quality, relevance and the availability of space in the issue its being submitted to be published.
 Pump It Up Magazine doesn't provide free print copies.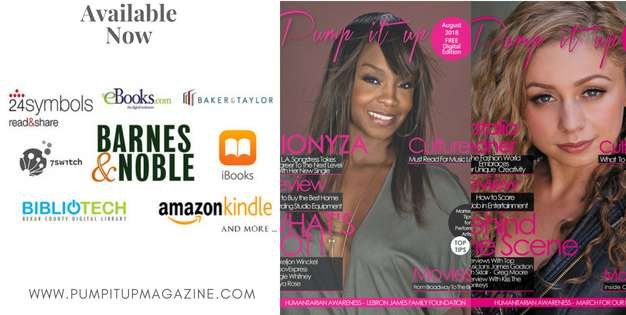 ---