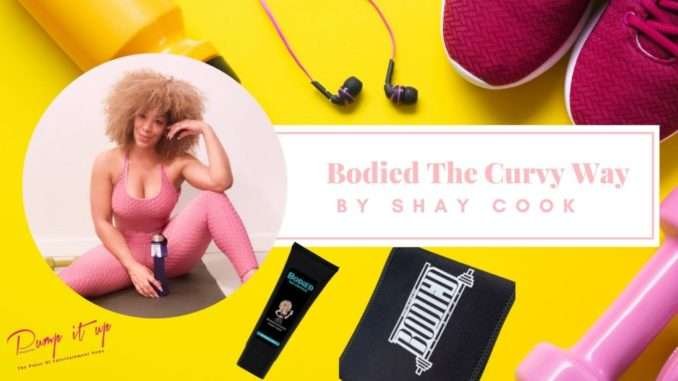 Shay Cook, a highly experienced fitness instructor, is proud to present her fitness brand, "Bodied the Curvy Way." The brand aims to empower women of all ages, shapes, and sizes to take control of their health and fitness and feel confident in their skin while leading a healthier lifestyle.
Shay Cook, a Sagittarius, has been active from a young age, participating in track and cheerleading in high school. She started her fitness journey by working out with her mother every Saturday morning, and her passion for fitness continued to grow. In 2012, Shay became a fitness instructor while she was a military wife in Lawton, Oklahoma. With over 8 years of experience in the fitness industry, she is certified in group training, booty blasting boot camps, weight loss, endurance, strength training, and toning.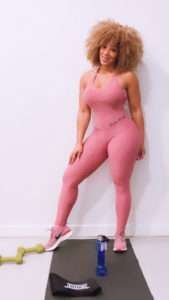 Shay understands the challenges that come with embracing one's body, and she aims to inspire women to love their curves and work with what they have. With the launch of her brand, "Bodied the Curvy Way," Shay hopes to inspire women to take control of their health and fitness and live their best lives. Her personal fitness sessions are designed for clients' individual fitness goals. Bodied the curvy way makes sure that each client is truly happy and excited about getting healthy and fit while having fun doing it.
To build her brand, Shay has designed and sold her fitness logo on a range of apparel, including waistbands, resistant bands, and sweat bands. Her sweat enhancer cream and water bottles have also been popular among her customers. Her waistbands are available at the popular beauty supply store, "In the City Beauty Supply and Salon" in Murrieta, CA.
Despite facing significant challenges, including starting over with no family in California after her divorce, Shay has remained committed to building her business. Her faith and patience have been instrumental in helping her get back on track and building her brand. Her hard work has paid off, and she has been featured in a print magazine and worked with some amazing photographers.
Shay opened her own fitness studio and start her bodycon curvy dresses for women and a fitness apparel boutique.
To learn more about Shay Cook and "Bodied the Curvy Way," follow her on Instagram @bodiedthecurvyway, and visit her website https://www.bodiedthecurvyway.com to purchase her merchandise.