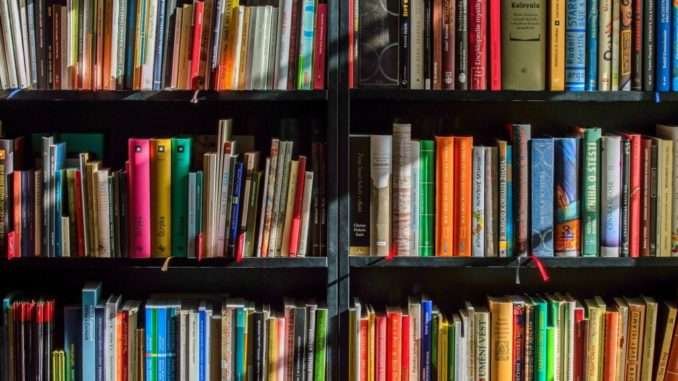 Women in business know the challenges we face are unlike any other. Tack on being the boss, and the expectations and responsibilities can feel downright daunting. Fortunately, we can look to the trailblazing women who came before.
Each of these successful female entrepreneurs offers insight and wisdom to help you advance your career and business. Here are nine must-read female business books for every woman looking to expand her horizons.
1. Year of Yes by Shonda Rhimes
Shonda credits one comment from her sister for changing her life: "You never say, 'yes' to anything." Those six words led to her undertaking a mission of saying, "yes." Already a success from creating the likes of Grey's Anatomy and Scandal, Rhimes' story might sound unrelatable. But with a passionate and funny voice, Year of Yes offers the inspiration you've been needing to take your business to the next level.
2. In the Company of Women: Inspiration and Advice From Over 100 Makers, Artists, and Entrepreneurs by Grace Bonney
This collection of interviews offers a portrait of women pioneers in creative entrepreneurship. Instead of a how-to guide, Bonney has curated In the Company of Women to inspire and uplift. Readers will find insightful thoughts and the common threads that run through the experiences of successful women business owners.
3. Shark Tales: How I Turned $1,000 Into a Billion Dollar Business by Barbara Corcoran
Known for her financial prowess on Shark Tank, Barbara wants every woman to succeed. Candidly revealing all her failures, she uses Shark Tales to highlight how she grew her business from nothing. With a healthy dose of memoir-style introspection, she delivers advice in an engaging and easy-to-read way.
4. The Power of Latino Leadership: Culture, Inclusion, and Contribution by Juana Bordas
Considering that one-third of the U.S. population will be Hispanic in 30 years, Juana Bordas explores their unique leadership methods. Unlike other communities, Latinx people consist of different ethnicities, nationalities and races. As such, they lead with social responsibility in an inclusive and people-oriented way. The Power of Latino Leadership explores the 10 principles to guide successful leaders of all cultures and backgrounds.
5. My Friend Fear: Finding Magic in the Unknown by Meera Lee Patel
A work in self-reflection and self-help, My Friend Fear guides readers through a journey of embracing fear. This collection of art journal entries asserts that fear is the key to opportunity and change. Finding your inner potential will lead to limitless potential on your career path.
6. What it Takes: How I Built a $100 Million Business Against the Odds by Raegan Moya-Jones
In three years, Australian native Raegan Moya-Jones went from a working mom to the founder of a household brand, aden + anais. What It Takes proves that success does not depend on Ivy League degrees or friends in the right places. Success grows from trusting your gut and following your dreams. What It takes is perfect for the established female entrepreneur and start-up alike.
7. Self Made: Becoming Empowered, Self-Reliant, and Rich in Every Way by Nely Galan
With a foreword by financial guru Suze Orman, Self Made is part of Galan's mission to empower women. Filled with inspiring stories, interactive exercises, and unique tips and tricks, this book holds the key to financial freedom.
8. 90 Days to C.E.O: A Guide to Avoid Business Pitfalls and Unlock the Secrets of Entrepreneurship by Rochelle Graham-Campbell
As a waitress with $100 of tips in her pocket, Rochelle built a beauty brand sold in every major retailer across 22 countries. In this no-nonsense guide, 90 Days to C.E.O reveals the steps and insight that lead to her success. Breaking down her business mindset, she reveals her formula of hustle, self-care and purpose.
9. Creative, Inc.: The Ultimate Guide to Running a Successful Freelance Business by Meg Mateo Ilasco & Joy Deangdeelert Cho
These freelancing pros offer the insights creatives need to build successful brands and businesses. Covering everything from legal establishment to pricing and licensing, Creative, Inc. is an easy-to-digest guide perfect for right-brained women entrepreneurs.
Grow Your Network
Regardless of your business goals, these established women entrepreneurs want you to succeed, and they are sharing the process that made them successful women business owners. By learning from this diverse group of ladies, you will find yourself in the best company.
Fundid is on a mission to get women owned business the capital they need to grow so that we can all close the business wealth gap.  While 42% of business in the US are owned by women, they only account for 4% of revenue generated by private businesses.  We spend our time at Fundid thinking about what the world would look like if women also generated 42% of revenue and how to get them the capital they need to make that happen. Fundid is a challenger business bank, business lender and grant marketplace built from the feedback of women entrepreneurs.