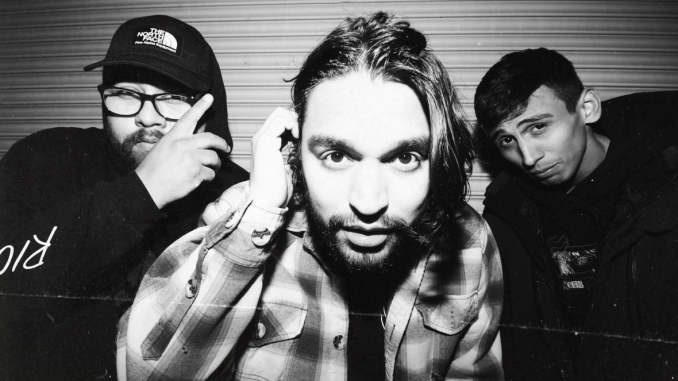 Grave Secrets, the Los Angeles-based four-piece band, is back with a bang, unleashing their new single and video, "Mood Ring." Produced by the renowned Alex Estrada (known for his work with Joyce Manor and Touche Amore), this track is a perfect blend of power pop, melodic punk, and sheer intensity.
Stream the "Mood Ring" video here:
From the opening notes, "Mood Ring" grabs your attention with its infectious energy. Vinny Morales and Kevin Gonzalez's songwriting prowess shines through, as they deliver a high-energy anthem that is both fun and meaningful. The lyrics and imagery paint a vivid picture, capturing the essence of emotional highs and lows with a touch of heaviness.
Guitarist and vocalist Vinny Morales explains, "Mood Ring" was inspired by a conversation with my girlfriend about her own emotional journey. It's amazing how inspiration can strike so quickly, as I wrote the whole song in just 10 minutes after our talk. Working with Alex Estrada at Pale Moon Ranch took the track to another level, adding depth and refining its sound. The music video, directed by Ruben Castañeda with Hyperview Films, perfectly captures the vibrant energy of the song and showcases the strong sense of community we share with our listeners."
The video for "Mood Ring" further amplifies the band's connection with their audience. Shot during a spontaneous live performance, the footage encapsulates the raw and rowdy atmosphere, with people letting loose and enjoying the music. It's a testament to the band's ability to create an inclusive and immersive experience for their fans.
Grave Secrets seamlessly melds melodic punk and hardcore influences, creating a sound that resonates with nostalgia while maintaining a modern edge. With each member deeply rooted in their love for powerful and memorable sounds, their collaboration with Alex Estrada at Pale Moon Ranch studio has resulted in a truly captivating musical journey.
As we eagerly await Grave Secrets' upcoming album, set to be released later this year, "Mood Ring" serves as a promising glimpse into their sonic evolution. With their infectious hooks, relentless energy, and meaningful lyrics, Grave Secrets is a force to be reckoned with in the punk rock scene.
Follow Grave Secrets on Instagram, TikTok, and Spotify to stay updated on their latest releases and upcoming album. And make sure to connect with Wiretap Records on social media for more exciting updates from the band.
Written by Anissa Boudjaoui Sutton