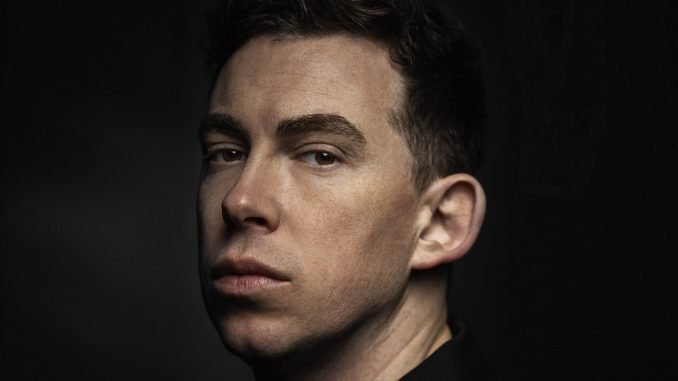 Hardwell, the Dutch dance maestro, joins forces with the talented producer Azteck and the captivating UK singer/songwriter Alex Hepburn to unleash their latest single, 'ANYBODY OUT THERE'. This track takes us on an exhilarating journey into the hard-hitting techier side of their music, blending snappy kicks, up-tempo bass, and infectious hooks that will ignite any dancefloor.
At the forefront of the song is Alex Hepburn's commanding vocal, which effortlessly dominates the track. Hardwell and Azteck's impressive production skills come to the forefront as they craft a crowd favorite that will undoubtedly induce euphoria wherever it's played.
Despite embracing a harder-edged and techier sound, Hardwell still appreciates the beauty of vocal-based electronic music. He explains, "Every genre, from house music and trance to electro and techno, has given the dancefloor magical moments through big vocal tracks. That feeling a big vocal song has on a festival crowd is hard to describe, but when that moment comes, it's intoxicating."
Following the success of his critically acclaimed 2022 LP 'REBELS NEVER DIE', which has amassed millions of streams, Hardwell continues to treat his fans with a constant flow of original tracks and exclusive remixes. His remixes of popular songs like Calvin Harris x Ellie Goulding's 'Miracle' and Benny Benassi vs David Guetta's 2023 version of 'Satisfaction' have already made waves. Adding to his impressive 2023 release schedule, 'ANYBODY OUT THERE' showcases his collaborative prowess in spectacular fashion.
Hardwell and Azteck have a history of working together, and their synergy is evident in this release. Hardwell praises Azteck's production skills and his ability to create captivating melodies. The addition of Alex Hepburn's unique raspy voice perfectly complements the distorted topline of 'ANYBODY OUT THERE', elevating the track to new heights.
In his pursuit of blending his new sound with vocal-driven anthems he's known for, Hardwell strikes a perfect balance between EDM and techno. The collaboration with Azteck and Alex Hepburn on 'ANYBODY OUT THERE' is a testament to the trio's exceptional talent and their ability to create a monumental sound fit for the grandest stages.
'ANYBODY OUT THERE' is an electrifying single that showcases the collective brilliance of Hardwell, Azteck, and Alex Hepburn. Brace yourself for an immersive musical experience that will leave you craving more.
Written by Anissa Boudjaoui Sutton