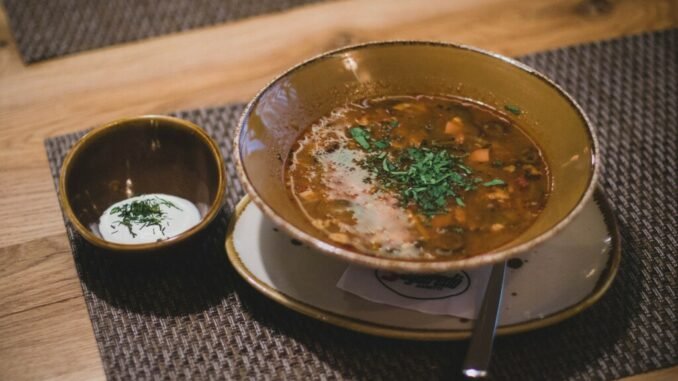 Image from Pexels – CC0 License
When the cold weather hits, you want to eat hearty food. Warm food that gives you plenty of energy keeps you happy and healthy during the winter months. However, it can also be possible to indulge a little too much by focusing on how the food makes you feel and not what it's doing to your body. It's good to eat hearty, comfort foods, but you can end up going a little overboard. On top of that, there are holiday parties and coworkers bringing snacks to work. Eating well during the winter while also keeping your diet healthy can be tricky, but it is possible.
Choose Healthy Cold-Weather Food
Eating hearty food during the fall and winter doesn't have to mean eating unhealthy food. There are plenty of healthy options that will fill you up, give you the comfort and warmth that you're looking for, and still help you to avoid piling on the pounds. Winter soups or stews can be a great idea, with plenty of vegetables in them that give you the vitamins and other nutrients that you need. Other meals that are packed full of vegetables, such as curries, casseroles, or even a pile of vegetables as a side can keep your diet healthy.
Image from Pexels – CC0 License
Prepare Healthy Snacks
Snacking can be a big temptation during the colder months, especially if you're attending parties or other holiday events. It can be easy to reach for the snacks when they're already there. But instead of stocking up on salty, fatty snacks, consider alternatives that are a little healthier. By making yourself healthy snacks in advance, you can avoid snacking too much on slightly less healthy foods. There are lots of healthy snacks, so just pick some that you like. You can prepare them in advance so they're always there when you want them.
Execute Portion Control
One of the toughest things to do if you want to eat healthier is to control your portions. A lot of people struggle not to eat past the point of satisfaction or fullness, eating more than they really need. Whether you're having a Texas chili bowl or you're dipping bread in your soup, it can be hard to control yourself. But by controlling your portions, you can make your diet a lot healthier. Try dividing up your meals into portions before you eat them. If you have leftovers, you can put them in the fridge or freezer for later.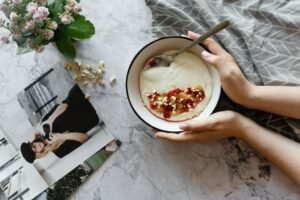 Image from Pexels – CC0 License
Plan to Indulge
Everyone should be allowed to indulge over the holidays, and there are times during the winter when you really want something comforting, no matter whether it's good for you or not. If you want to navigate this, the best thing you can do is make a plan so that you do get to indulge. Don't completely deny yourself the chance to really enjoy your food without worrying about whether it's healthy. Just choose times when you can have what you want.
Enjoying hearty winter food while still eating a healthy diet is easier than you might think. Just make a plan for the colder months to keep your diet on track.