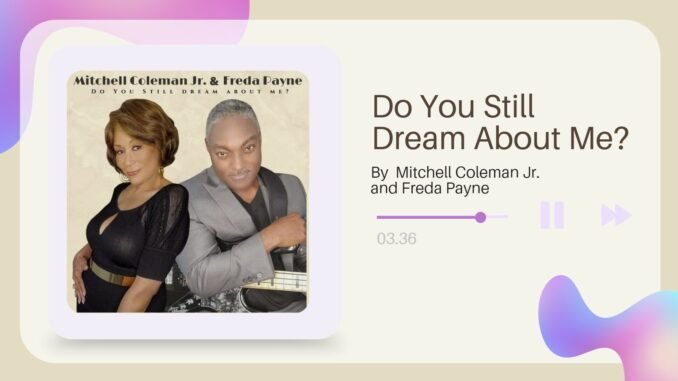 Release Date: 19/09/2022
Occasionally, when two talented jazz artists come together on one track, the outcome is always going to be magic.
Mitchell Coleman Jr. and the gifted Freda Payne are reunited for their next single dubbed "Do you Still Dream About Me" – a whole jazz cover to the 1989 hit song by singer Nancy Wilson. The original track of the song was earlier released on the "A Lady With a Song" album by Nancy Wilson but has been polished by the legendary Motown producer Michael B. Sutton (Record Label: www.TheSoundofLA.com to recreate the magic that co-existed several years back.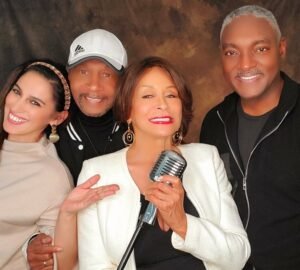 Both artists (Mitchell Coleman Jr. (Bass Player) and Freda Payne (Vocalist)) were honest fans of the jazz sound of Nancy Wilson. Coming together to perform one of her songs today is simply an honor and a blessing to the jazz music world. Artist Freda Payne has been in the music industry since 1962. Her musical ingenuity can't be contested, because she has shown a high level of consistency since day one. In addition, the Bass player, Mitchell Coleman Jr is not foreign to the sound of Jazz. The prodigy has co-existed between eras, played for some renowned jazz music and released a couple of singles under his name.
Between these two geniuses, any jazz music fan can find whatever they need to quench their musical needs.
"Do you Still Dream About Me" releases on the 19th of September 2022, just at the breakup of the summer. With background supporting vocals from artist, Aneessa, it is going to be a beautiful run towards the end of summer. This track will bring you to a smooth halt as we intersect perfectly with the start of fall.
Check out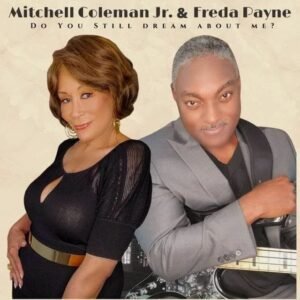 artists Mitchell Coleman Jr. and Freda Payne's websites for the latest about their single – "Do you Still Dream About Me".
Freda Payne: https://www.fredapayne.com/
Mitchell Coleman Jr.: https://www.mitchellcolemanjr.com/
Playing on www.kpiuradio.com – Top 20 jazz-smooth jazz chart – 7pm -9pm everyday