Heidi Tann, a talented singer and songwriter, has breathed new life into the classic hit "Baby Come Back" by the Players with her recent cover release. Showcasing her vocal range and interpretation, Heidi pays homage to the original while adding her own unique spin to the track. Released as a radio edit on April 15th, this rendition offers a fresh sound that captivates listeners.
In her cover of "Baby Come Back," Heidi Tann demonstrates her love for the song and her personal connection to its timeless appeal. She approaches the creation of her rendition by revising the key and playing with the arrangement, adding a smooth jazz flavor to the track. While maintaining the melody, Heidi adds her own refreshing touch that pays respect to the original while presenting it in a new light.
The production process behind the radio edit version involved fine-tuning the arrangement and removing some instrumental parts to create a concise and engaging listening experience. With Grammy-winning sound engineer Pete Tokar and the contribution of renowned guitarist Nils, the track achieves a soulful and smooth jazz sound that enhances the overall delivery.
Heidi Tann's cover of "Baby Come Back" offers a refreshing approach while maintaining the essence of the original. Listeners can expect to connect with the familiar melody while enjoying the added Latin beat and the smooth sound of Nils' guitar. The cover stands as a testament to Heidi's influences, drawing inspiration from artists like Patti Austin, Toni Braxton, Vanessa Williams, and George Benson.
Despite the challenges faced during the creation process, such as losing the first demo, Heidi Tann, along with her arranger Bobby Gomez, persevered to deliver a captivating rendition of "Baby Come Back." The dedication of the whole team, including the support from radio stations and listeners, has resulted in the song's success, with it charting in 22 countries and gaining significant views on platforms like Spotify and YouTube.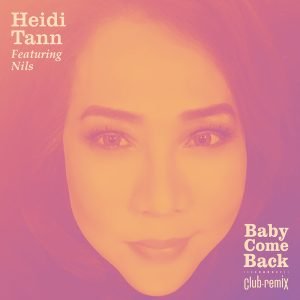 Looking ahead, Heidi Tann has exciting plans for the future, including the release of another song in the fall and upcoming live performances. Her message to fans and listeners eagerly awaiting the release of "Baby Come Back" is one of gratitude and appreciation for their support. This cover has already made an impact globally, reaching audiences in 60 countries and garnering attention for its fresh take on a beloved classic.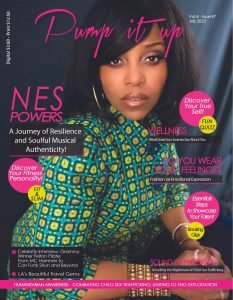 Don't miss out on the exclusive feature  in our print edition.Order your copy today: [link to the order page: https://www.magcloud.com/browse/issue/2543110?__r=630367 
Limited quantities available. Grab yours now and immerse yourself in the inspiring world of Heidi Tann