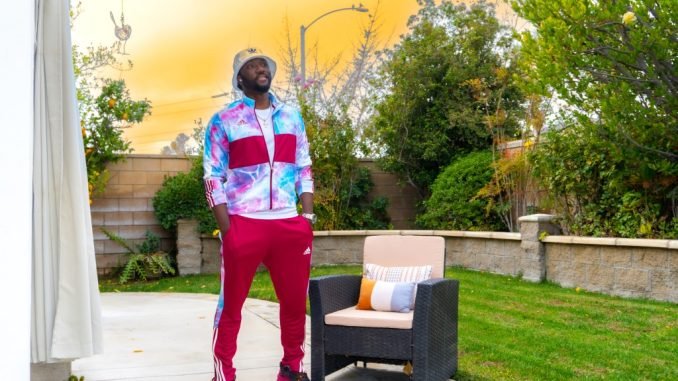 Emmerson Bockarie has been making massive waves others can only dream of. A globally recognized award-winning singer-songwriter and actor, Emmerson has been a force to reckon with lately, and he is nowhere near done. By consistently focusing on progression and advancing his skills, Emmerson has indeed been developing a solid foundation that is ready to be built into something phenomenal as he takes African music and Sierra Leonean culture to international levels and also helps other remarkably gifted African stars sell their gifts on a global stage!
His new banger "Gi Me That" is setting the tone for his humanitarian project "Sing For Africa," which seeks to facilitate phenomenally gifted African youths and offer them a platforms to make their dreams in music come true.
"Gi Me That" is one captivating piece of art that exposes Emmerson's innate gifts, his charisma, and his effortless expertise in bridging the gap between music and art. This tune features multi-lingual lyrics, captivating vocals, and invigorating afrobeat-inspired melodies, all of which contribute to the arresting vibe of this masterpiece.
The sassy rhythms and dance-inducing melodies reflect Emmerson's multicultural upbringing as he infuses "Gi Me That" with the mastery of the African soundscape, the elegance of Krio, and the groove of afrobeat, striking a balance in a sound that is unique only to him!
Emmerson really matches his upbeat, spontaneous, and bubbly personality in "Gi Me That." I have been listening to this track on repeat, and I'm still nowhere near done as far as getting enough is concerned. It is such an ear candy with its catchy features and relatable delivery that a listener can't seem to get it enough of it!
Emmerson is really an unsung hero who is taking the African sound to the global stage and taking others with him as well. With such a selfless soul, his future will be nothing short of colossal success!
To stream "Gi Me That,"  follow the attached link and make sure to share this masterpiece with friends, family, and strangers everywhere!
To learn more about Emmerson's humanitarian campaign, "Sing For Africa,"  click on the following link: https://www.sing4africa.org/en/EMMERSON.php
Read more about Emmerson on Pump it up magazine – Print/Digital special Holiday edition available Dec.15.