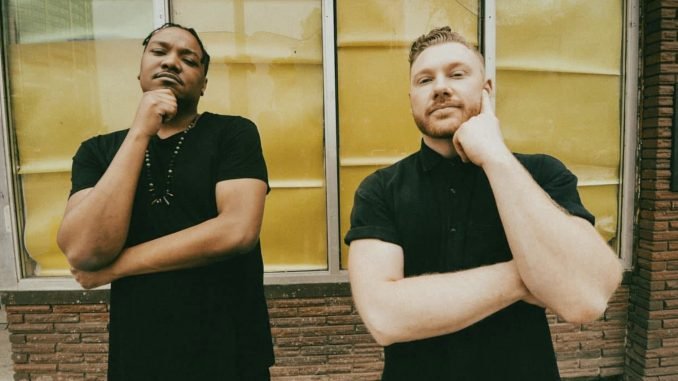 GRAYtheband, the Canadian alternative, neo-soul, and R&B project led by multi-instrumentalist and vocalist Gray Ford, continues to captivate audiences with their hauntingly sexy and cathartic sound. Their latest single, "Bit Late," featuring Edmonton-based rapper K-Riz, is an intoxicating blend of soulful melodies, introspective lyricism, and a touch of hip-hop, making it an irresistible addition to their upcoming album, "All Done."
"Bit Late" opens with a mesmerizing sonic soundscape that immediately sets the mood for the song. The production seamlessly combines traditional instrumentation with modern elements, creating a rich and textured atmosphere. Gray Ford's vocals glide effortlessly over the music, exuding both vulnerability and strength. His voice carries a raw emotional intensity that draws listeners in, making them feel every word.
The collaboration with rapper K-Riz adds an exciting dimension to the track. K-Riz's smooth and rhythmic flow complements Ford's vocals, enhancing the song's dynamic and showcasing the versatility of GRAYtheband's sound. The chemistry between the two artists is evident, and their collaboration adds a layer of depth to the overall composition.
Lyrically, "Bit Late" delves into the complexities of love and the struggle to find solace in a world filled with anger and turmoil. Ford's lyrics paint a vivid picture of emotional turmoil, longing for love as a source of comfort. The lines, "Ooh I'm feeling so violent, ooh I think that I'm crying […] why can't it be love? Baby that we're tripping on, tell me," beautifully capture the internal conflict and desire for emotional connection.
One intriguing aspect of "Bit Late" is the unexpected unveiling of an unmastered version on CBC radio prior to its official release. This unintentional reveal allowed listeners to experience the true essence and power of the music, creating a buzz and further increasing anticipation for the upcoming album.
GRAYtheband's ability to combine thought-provoking lyrics with an enchanting musical arrangement is a testament to their artistic vision and talent. The song's haunting allure and cathartic energy make it a standout track that leaves a lasting impression. As the band continues to gain recognition from esteemed publications like Earmilk and Atwood Magazine, it's clear that their unique fusion of alternative, neo-soul, and R&B is resonating with audiences worldwide.
In conclusion, "Bit Late" by GRAYtheband featuring K-Riz is a mesmerizing and evocative single that showcases the band's ability to craft compelling music with deep emotional resonance. With their upcoming debut album, "All Done," poised to explore themes of love and disparity, GRAYtheband is set to make an indelible mark on the music scene. Keep an eye out for their captivating sound as they continue to captivate listeners across the globe.
Follow GRAYtheband on Instagram: https://www.instagram.com/graytheband
Like GRAYtheband on Facebook:  https://www.facebook.com/GRAYthebandd/
Follow GRAYtheband on Twitter: https://twitter.com/GRAYdaband
https://www.instagram.com/graytheband/https://www.facebook.com/GRAYthebandd/https://twitter.com/GRAYdaband
Review written by Anissa Sutton