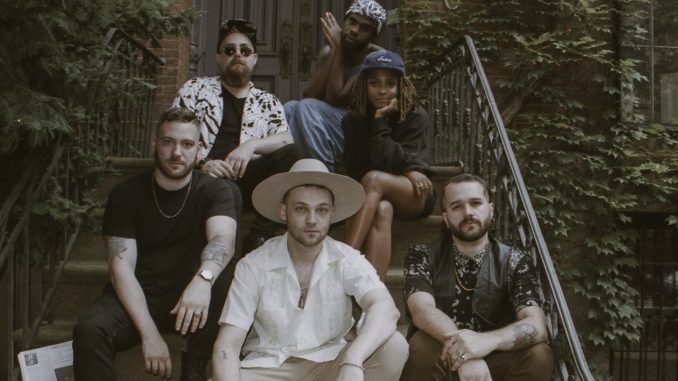 Brasstracks, the Grammy award-winning project of New York-based musician and producer Ivan Jackson, has just announced the upcoming release of their album "Indigo" on June 2nd. The title-track, "Indigo," is a playful and relatable song that speaks about the double-edged sword of being a night owl.
The production work of Brasstracks is well known, having scored two Grammy wins for their work with Chance The Rapper's "No Problems" and a nomination for Best Pop Vocal Album for their work with Harry Styles. They've also collaborated with notable artists like Anderson .Paak, Khalid, Mac Miller, and BTS, and even appeared on Saturday Night Live and The Late Show with Stephen Colbert.
The new album's theme revolves around being a night owl, and "Indigo" sets the tone for the rest of the album with its honest and relatable lyrics. Despite its playful sound, the album's subject matter is filled with self-loathing and heartache, yet it manages to maintain an undeniable joyousness that makes it a shimmering, groovy, and soulful house record.
Overall, "Indigo" is a unique addition to the Brasstracks catalog, brimming with technical wizardry and maximal, brassy bombast. It showcases their continued trailblazing in 2023 and is sure to earn them more accolades. Brasstracks has 45.5K followers on Instagram, and fans can stay updated on their social media accounts on Facebook, Twitter, and TikTok.
https://www.instagram.com/brasstracks/
https://twitter.com/brasstracks
https://www.facebook.com/brasstracksmusic
https://www.tiktok.com/@brasstracks
Review written by Anissa Boudjaoui Sutton
Pump it up magazine Founder & Music Editor and Women Songwriters Hall of Fame  Advisory Board Member, Digital Media, Marketing and Consulting – https://womensongwritershalloffame.org/about-1