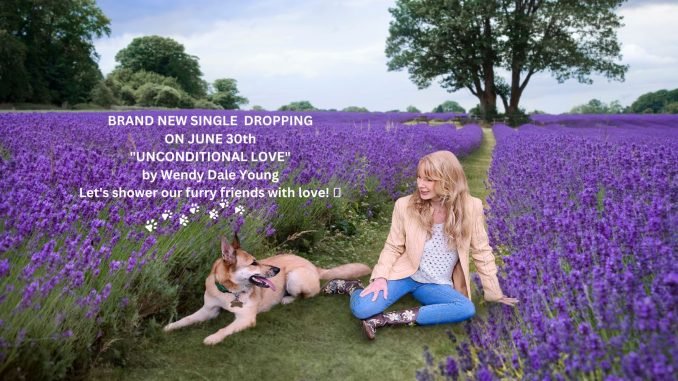 We are thrilled to share an exciting music release that is sure to captivate your heart. Wendy Dale Young, a talented artist whose music is gaining well-deserved recognition, is set to release a compelling track titled "Unconditional Love" on June 30th. Join us as we delve into the beauty of this emotionally charged composition and its heartfelt dedication to our furry friends.
The Essence of "Unconditional Love":
Produced by the esteemed former Motown producer Michael B. Sutton at The Sound of L.A. record label, "Unconditional Love" is a beautifully crafted piece that showcases Wendy Dale Young's exceptional talent and soul-stirring lyrics. This heartfelt song explores the profound and enduring nature of love, reminding us of its power to uplift and inspire. Wendy Dale Young's dedication to capturing the essence of love in its purest form shines through in every note of this captivating composition.
A Special Dedication to Animal Lovers:
What makes "Unconditional Love" even more remarkable is Wendy Dale Young's deep love for animals. With a personal connection to our furry companions, she has dedicated this song as a tribute to all animal lovers. It serves as a heartfelt ode to the unconditional love and unwavering companionship that our pets bring into our lives. Through her poignant lyrics, Wendy Dale Young beautifully captures the immeasurable joy, loyalty, and comfort that our furry friends provide.
Presave "Unconditional Love" for Exclusive Access:
Exciting news! You have the opportunity to presave "Unconditional Love" by Wendy Dale Young and be among the first to experience this mesmerizing composition. By clicking on the following link, [https://qmusic.lnk.to/UnconditionalLove], you can secure your access to this captivating track as soon as it officially releases on June 30th. Don't miss out on immersing yourself in the beauty of "Unconditional Love" and its profound message.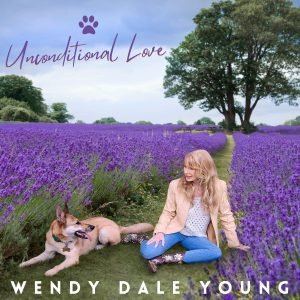 Exclusive Video Preview:
As a special treat, we invite you to watch a video preview of "Unconditional Love" featuring Wendy and her adorable dog, Willow. This heartwarming sneak peek will give you a glimpse into the soulful melodies and touching lyrics that await you. Click here to watch the video: [https://www.youtube.com/watch?v=gxbEhDsvZ5E]. Prepare to be moved by the heartfelt connection between Wendy, Willow, and the powerful emotions evoked in the song.
Support Wendy Dale Young and Explore More:
If "Unconditional Love" resonates with you as much as it does with us, we encourage you to support Wendy Dale Young's musical journey. Follow her on social media to stay updated on her latest releases, performances, and heartfelt messages:
Thank you for joining us in this exciting journey into the world of Wendy Dale Young's "Unconditional Love." We hope this heartfelt composition brings joy, inspiration, and a renewed appreciation for the unconditional love shared with our furry friends. Remember to pre-save "Unconditional Love" and spread the word among fellow music enthusiasts and animal lovers. Let's celebrate the power of music and the everlasting bond we share with our furry companions.
Stay tuned to Pump It Up Magazine for more incredible music releases and updates!
Written by Anissa Boudjaoui Sutton