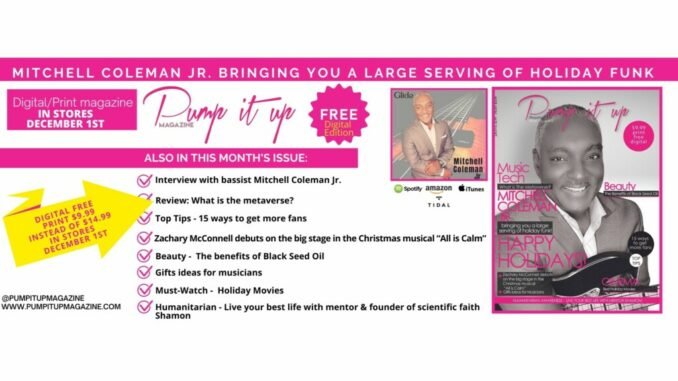 Born and raised in Cuba, Alabama, he is bassist/composer Mitchell Coleman Jr.
Known for his debut jazz album "Soul Searching," released back in 2014, featured some of the greatest jazz players, including; legendary Deron Johnson, and Keyboardist/vocalist Herman (Hollywood) Dawkins.Having found a seat among the great jazz names, Mitchell Coleman has gone ahead to release several singles and three albums to his name. To add onto his vast discography is his new and upcoming single "Glide." Mitchell announced the release date of his new project slated for January 21st on his website with an exhilarating message;
"A radio-ready production and cover of the 1979's classic by the group Pleasure, produced by Michael B. Sutton."
Many jazz listeners are excited and can't wait to have a piece of Mitchell's new single on hearing the news. Jazz-Funk listeners today are, by and large, an adventurous lot. Many lovers of funk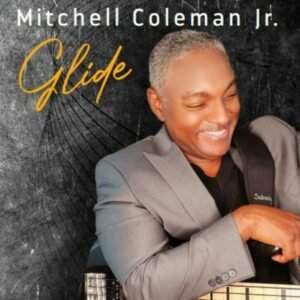 music have accepted and enjoyed the style of Mitchell Coleman Jr., A style dubbed to be more of Funk fusion than Jazz. There are always purists in every genre, though, who can't seem to crawl out of their sonic boxes. In the funk music genre, the gifted artist has been able to create a different sound of music through all his releases. With his upcoming single, you can anticipate the same kind of energy.
Bassist Mitchell Coleman, Jr. is a longtime touring and session musician with a bent toward jazz fusion, and R&B. He first started playing music in his adolescence after receiving a bass as a gift from his mother.
Inspired by the music of trumpeter Miles Davis, as well as such bass heroes such as Marcus Miller, Stanley Clarke, Slave's Mark Adams, and Jaco Pastorius, Coleman practiced religiously, and by his teens was regularly playing with local bands. It wasn't until after his high school that he furthered his musical career by enlisting in the United States Air Force band. During that time, he toured with the Tops in Blue band and studied privately under the direction of Jazz pianist Rick Montalbano and later bassist George Sessum from group Cabo Frio in New York.
With a vast knowledge in music and how to create something that will leave his fans asking for more, his soon-to-be latest release, "Glide," is a whole mix of jazz sounds (not limited to the traditional bop sound) instead with a touch that leaves a feeling of rock fused in funk. The track will surely get you dancing through the coming festive season.
For many listeners of jazz-funk music, phenomenal Mitchell Coleman Jr has created a revolutionary fusion and just for the listeners. This track will remind one of the good old 1980s jazz music that was loved by multitudes.
The same way "Glide" is about to bring back the fusion in jazz music, you can go ahead and follow Mitchell Coleman Jr's online platforms to keep up with this upcoming release.
Read Mitchell Coleman Jr. interview on Pump it up magazine – Vol.6 – Issue #12 – December 1st https://linktr.ee/pumpitupmagazine
You can also visit his website and subscribe to his newsletter: www.mitchellcolemanjr.com.
Apple Music: https://music.apple.com/de/artist/mitchell-coleman-jr/905081925?l=en
YouTube: https://www.youtube.com/c/MitchellColemanJr
Spotify: https://open.spotify.com/artist/0LDxl2T9yhlXFXVq4DAS6b?si=uahkLa72Sj-kPCw-bxLUjQ