The spirited energy of the youthful songstress Kylie Sutton definitely puts a star atop of this holiday season with her rendition of Jingle Bell Rock. Originally released by Bobby Helms in 1957, the lovely 8-year-old Kylie Sutton brings her own vibe to this Christmas classic that can be enjoyed by the whole family.
Kylie Sutton's version of Jingle Bell Rock was recorded and produced by her grandfather and veteran Motown producer/songwriter Michael B. Sutton as a birthday gift. Kylie Sutton's heartwarming performance not only adds an adorable edge to this infamous Christmas song but also unveils much of her own musical potential and talent.
Kylie Sutton has an amazing and distinct vocal tone and fills the track with so much personality that she is sure to bring listeners right in front of the living room fireplace.
Kylie Sutton's cover of Jingle Bell Rock is an essential "must-have" for Christmas music collectors and enthusiasts alike.
All proceeds of the single go to Feed The Children Charity ❤️ www.feedthechildren.org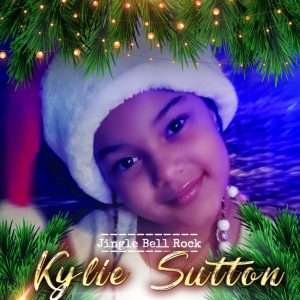 Website: https://www.thesoundofla.com/kyliesutton
Follow Kylie:
http://www.facebook.com/KylieSutton
http://www.instagram.com/Hunnybunnylane