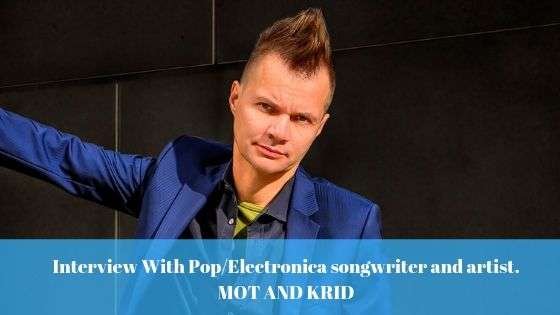 Great to have you on Pump it  up Magazine, Please, introduce yourself?
Hi everybody, thank you so much for having me here at Pump It Up Magazine, my name is Mot & Krid and I am a pop/electronica songwriter and artist.
What got you into music and made you realize that it was your chosen path?
I discovered my parents Beatles records at an early age.Listening to Drive My Car and And your Bird Can Sing turned my whole world upside down. From then on it was and has been all about music. Writing music, performing music, learning how to play instruments to perform music. So it was a defining moment, listening to those records because I discovered my passion for music then and there.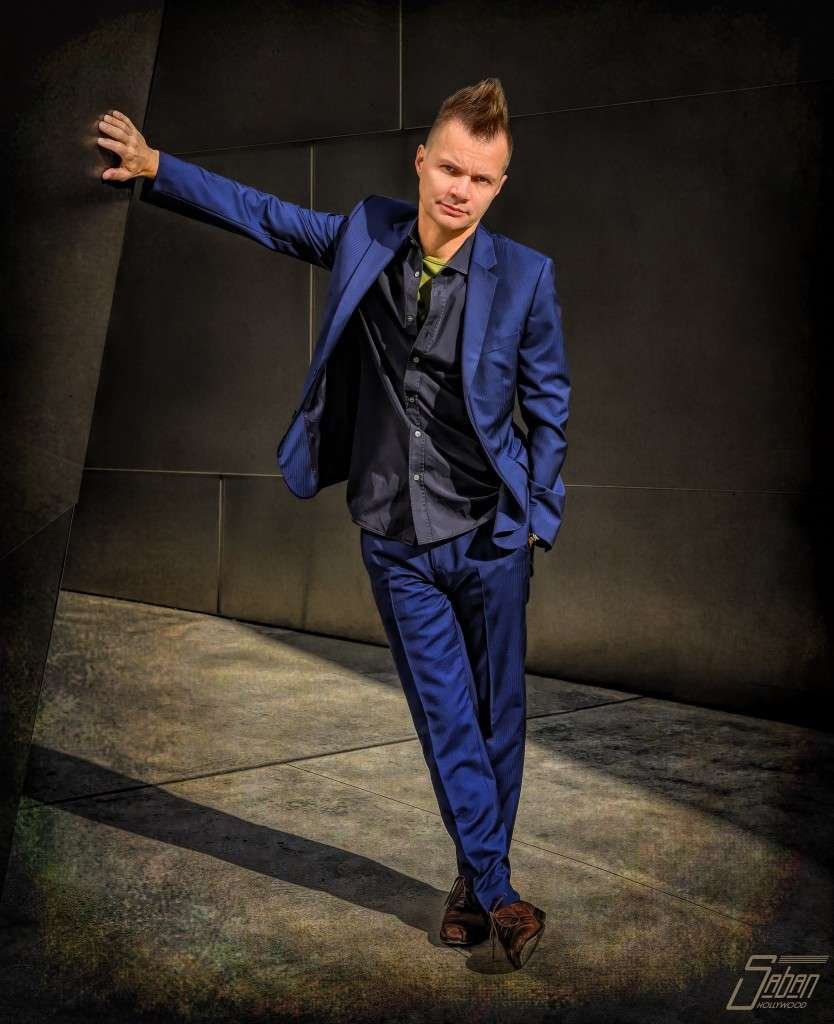 Tell us about your new song"4Ever Baby" "? And what's the story behind it?
Our latest release, 4Ever Baby, is a hard hitting pop/rock song with minor electronica influences. It is a story about strength one can find in a healthy and positive relationship. Not to rush into anything but rather let it naturally grow and develop. So it is not the typical story about heartbreak and pain. It is a story about everlasting passionate love.
What makes your music unique? And how would you describe it? (genres/sub-genres)?
I write from the heart and experiences lived. I don't try to copy any trends or adhere to formulas. When you listen to my music, you get what I and my collaborators are all about, our struggles, dreams, aspirations and yes, political views sometimes as well.
I would describe my music as pop/rock with electronica influences and I have also released songs that would fall under the EDM label, Trance, Progressive House and a few Chillout tracks.
Who are your biggest musical influences?
Well The Beatles got me started, however, I don't sound anything like them. I grew up listening to Earth, Wind & Fire, Al Jarreau, Toto, Chicago, Lionel Richie, Armin Van Buuren and to this day always find inspiration anywhere music is played, in movies, tv shows, radio.
 Which is the best moment in your musical career that you're most proud of? (awards, projects or public performances etc)
It's hard to pick one as I spent many years as a session/touring drummer and got to perform all over Europe and America with some amazing Artists at incredible venues. For Mot & Krid it would have to be playing in London/UK and charting #1 on Beatport and #5 in UK Music Week Charts plus playlist play on KissFM/UK and KissFM/Germany.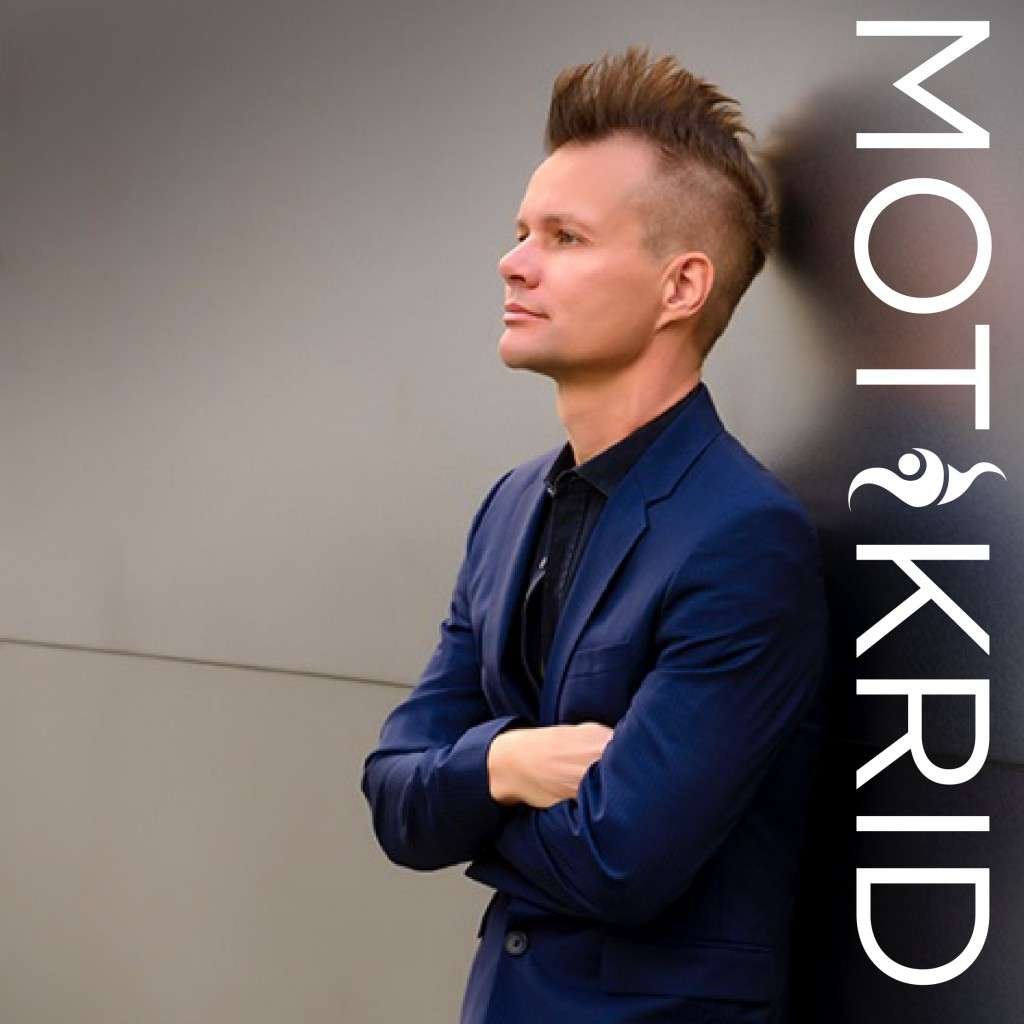 How do you balance your music with other obligations – family, friends ?
Music always comes first, always has and always will. So sometimes I have to remind myself that there really is more to life than music. And as I grow older, it gets easier to take time off now and then. Pick up the phone, call a friend or take a road trip with wifey Nathalie and my son, Max the Akita. Spur of the moment. No reservations, no planning. Just go, improvise and have fun. Just like playing music.
What advice would you give to aspiring musicians?
Have integrity and be you. If you're faking it, any audience will find out sooner or later. Plus how much fun can it be, to pretend you are someone that you're really not?
If you had one message to give to your fans, what would it be?
I am always eternally grateful for all their support. Without them none of this would be possible. So thanks again for listening, streaming, downloading, commenting and subscribing. It means the world to me.
What's next for you? Any upcoming projects or tours?
Our next release will be a cover of Michael Franks, When Sly Calls, late September 2019 plus a brand new original song entitled, Exploding Heart around November 2019.
We are also working on a video for our song, Love, Tress, Sex – now out on Spotify.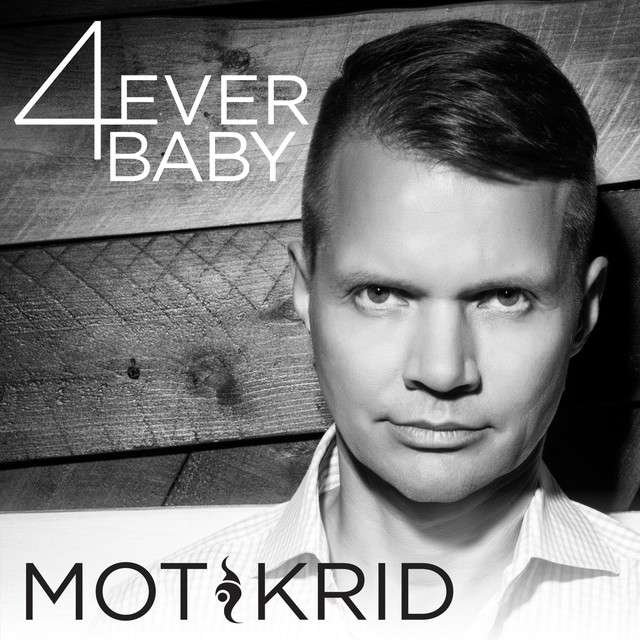 Latest single 4Ever Baby now playing on Spotify:
https://open.spotify.com/album/1ovY6jo6uBGq3oFpcwKpbW?si=vaUVZ2vaT9Goqz1yerKhcA
Follow Mot And Krid :