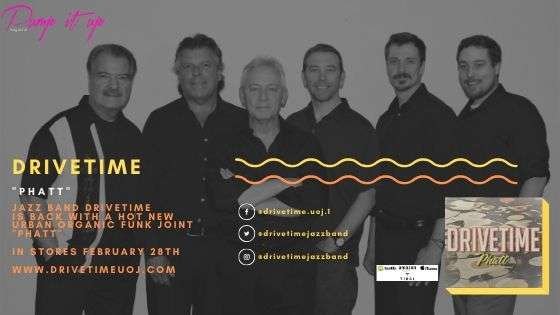 1. Great to have you on Pump it up Magazine. Please, introduce yourself?
Hi I'm Bernie Capodici band leader, percussionist, writer and producer of
Drivetime.
2. Tell us about your new single? And what's the story behind it 
Well as you know our producer
Michael B. Sutton
who wrote
duFuNk
one of the singles off our new CD Mysterious Life, Phatt written by me and Gene Terramani is the answer to
duFuNk
comparatively speaking. I think Michael B. Sutton and I have developed that Lennon/McCartney tit for tat composition rivalry, and that's a good thing.
3. What makes your productions unique? And how would you describe it? (genres/sub-genres)?
We like to call our music Urban Organic Jazz, our production methods are very detailed between recording, mixing and mastering and we never rush,  and as I've been told we have a very unique sound which we are all very proud of.
4. Who are your biggest musical influences? And any particular artist/band you would like to collaborate with in the future?
For me personally it would be Herbie Hancock, Mongo Sanataria, Miles Davis.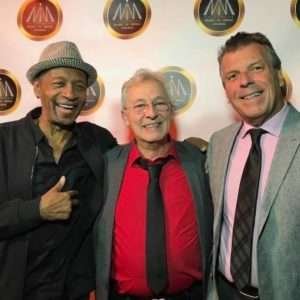 5. Which is the best moment in your musical career that you're most proud of? (awards, projects or public performances etc)
First would be our break out single
Getin' Witit
featuring Bob Baldwin, second would be playing the 2015 Tony Awards smack dab in the middle of Time Square in New York with Justin Guarini and Debra Cox. third would be our 2017 nomination for the HMMA award for our arrangement of California Dreamin'.
6. What advice would you give to aspiring musicians?
Try to think ahead, it's all well and good when you're young to start off doing clubs and social media but it's also important to plan for the future if music is what you want to do the rest of your life.
7. If you had one message to give to your fans, what would it be?
That we love and respect every minute they listen, stream and buy our work. We take great pride in our music and love when people like it and share it.
8. What's next for you? Any upcoming projects or tours
We are just about to release our new single
Phatt
which is the fourth single from
Drivetime's
 8th Album "Mysterious Life". And hopefully we will pick up some festivals in the near future.
Follow Drivetime on Spotify
https://open.spotify.com/artist/7gyNiwacH1UgLahe8qACU6