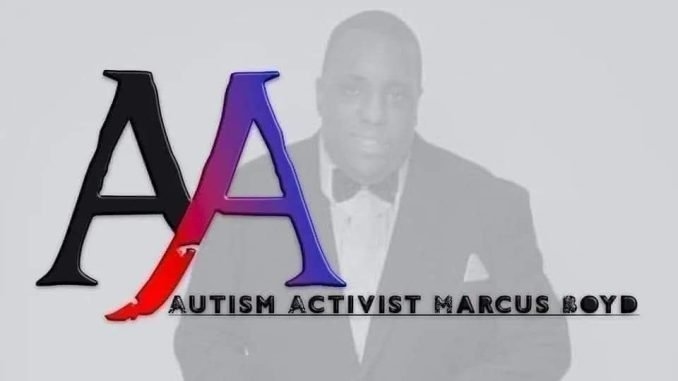 Pump it up magazine presents an exclusive interview with Marcus Boyd, a remarkable individual who has made a significant impact as an international keynote speaker, autism activist, and music producer. Join us as we delve into his journey, his passion for advocacy, and his drive to create positive change in the world. Discover how Marcus's story and achievements are shaping the autism community on a global scale and learn about his upcoming projects and initiatives. Don't miss this inspiring conversation with an extraordinary advocate for autism rights and awareness.
Pump it up magazine: Marcus, your achievements as an autism activist are truly exceptional. can you share with us what motivated you to become an advocate for autism rights and create awareness about this issue?
Having autism played a significant role in propelling me from being an advocate to becoming an activist. I come from a background of mistreatment, loneliness, and being misunderstood and judged. Can you imagine how it feels when someone tells you that your future will amount to nothing, that you're worthless, or that you're too "mentally" incapable to achieve anything? Or when the people you love the most walk out of your life as if your heart doesn't matter? These experiences served as motivation for me.
But what truly ignited my journey was an incident almost six years ago. I was in my friend's car, and she has a son with autism who is non-verbal. She wanted me to share my testimony about living with autism at her church. At first, I thought she was crazy. I mean, here I was in Atlanta, attending parties and networking events, rubbing shoulders with influential individuals. And she wanted me to stand up and talk about having autism, about my struggles with using the bathroom and not being able to speak until I was almost 14 years old. I was resistant, saying, "Nope, not happening."
Then she hit me with a truth bomb. She said, "God has blessed you with the ability to talk, to speak, and to function, and yet you refuse to share the work that God has done in your life. You know my son has autism too." The way my friend expressed her frustration made it feel like I had taken her car or robbed her. I didn't fully grasp the depth of her emotions, and it was raining outside. In fact, she threatened to kick me out of her car when I was just trying to go to Walmart. So, you know what I did next? I agreed to go to her church.
To make a long story short, I stood before that congregation and shared my testimony. It was a life-changing experience. The room was filled with families who had questions, praise, and advice for me. In that moment, I realized that it wasn't about Marcus; it was about those families and countless others around the world whose struggles go unheard and whose stories remain untold. That's when I made the decision to become an advocate, to bring about change for autism and the families affected by it.
Honestly, in the beginning, I had no clue how to raise awareness or make people care about this topic. So, I started with one brick at a time. Like constructing a house, you need a solid foundation to build upon. I began by utilizing the internet, sharing my story online. Then I took it a step further and went door to door, using my testimony as a resource to provide encouragement and show others what God has done for me, assuring them that He can do the same for them.
Pump it up magazine: You've had the honor of being the first African American to receive five awards as an autism activist. how does it feel to be recognized for your work, and what message do you hope to convey to others through your advocacy?
Today, I am the proud recipient of seven awards for my work as an autism activist. The emotions swirling within me are a mix of shock, excitement, gratitude, and honor. To think that others have recognized my efforts, passion, and dedication to autism and have bestowed upon me these awards is truly life-changing.
Where I come from, the odds are often stacked against us. We are conditioned to believe that failure comes before success. Many children, like myself, become products of their environment, absorbing everything they see and hear. Growing up in poverty, facing government restrictions, and navigating life with autism and its accompanying emotional challenges, my educational opportunities were limited and subpar.
So, imagine when someone tells me that one day I will make an impact on the world, that my voice, even though unheard at the time, will be heard. It seemed like the biggest joke, causing laughter to erupt from deep within me, even louder than the comedians on Def Comedy Jam. I couldn't fathom what a poor black boy like me, with no financial resources, could possibly contribute to the world. How could I change lives when I struggled to help myself? In those moments, all I saw were the circumstances surrounding me, and I couldn't find a glimmer of hope or a silver spoon anywhere.
The message I want people to take from my journey as an activist is this: Don't focus solely on your current situation; envision what you can and will become. See the greatness that lies beyond your struggles. Remember that your testimony is born out of the tests you endure. Many of us feel trapped in a maze, unable to locate Waldo, believing that we will be stuck there forever. But God is patiently waiting for us to fully surrender our burdens to Him and allow Him to bring about the necessary changes.
One crucial lesson I have learned, and continue to learn, is that we cannot fix our own problems alone. It was never intended for us to shoulder that burden independently. As an autism activist, my aim is to instill hope, provide encouragement, and ignite motivation in the next generation of brilliant minds within the autism community. I want them to understand that, with God and a supportive village, they too can accomplish anything. And if they find themselves lacking a village, I urge them to pray to God and ask Him to bless them with the right people to form their support network.
Pump it up magazine: We understand that you have also had a successful career as a music producer and composer, earning a staggering thirteen awards in that field. how do you merge your passion for music with your advocacy work?
My journey with music began when I was around 7 to 8 years old. It all started when my grandmother noticed my fascination with the musical instruments at our church. You know, the usual ones like pianos, drums, organs, microphones, and tambourines. She saw something in me that I hadn't even realized existed. So, she approached a church musician who played the organ and drums and asked if he could take some time to teach me these instruments. At the time, I was hyperactive, had difficulty sitting still, and struggled with listening and following directions.
Nevertheless, my teacher began playing music on the drums, piano, and organ, and those sounds stopped me in my tracks. I was incredibly curious about where those captivating sounds originated from and how he brought them to life. I must admit, I may have caused him a few gray hairs with my mischievousness. I mean, Marcus was a real handful, and being a problem child was an understatement. However, over the years, I not only learned to play those instruments, but I also mastered them.
One day, my teacher informed my grandmother about a band camp held in upstate New York, which lasted for two to three months. The church organized this camp for kids during the summer. Without hesitation, my grandmother signed me up and even arranged for my sister, Big Patty, to accompany me as my voice, as I was non-verbal at the time. It was at that band camp where I truly fell in love with music. I had always enjoyed music, but witnessing other kids playing instruments, writing songs, and fully immersing themselves in the art form left me in awe. In my mind, I knew I wanted to become like my mentor, Quincy Jones.
As an activist, music is an integral part of what I do. Whether I'm playing it or using it to engage the crowd, music is crucial in getting people involved. I consider myself blessed because I am a gospel rapper, creating conscious gospel music. During my speaking engagements as a keynote speaker, I have the privilege of sharing my songs and beats. Through my leadership, I aim to deliver music and hope, which I believe is one of the most potent forms of medicine.
When I embarked on this journey, I wanted to be different. It wasn't enough for me to simply talk about autism; I wanted to demonstrate what one can achieve while having autism. Music became my vehicle for expression and a powerful tool to showcase the possibilities.
Pump it up magazine: you have been nominated seven times for a music producer Grammy. what does this recognition mean to you, and how has it shaped your journey as an artist and activist?
Being recognized for your accomplishments is an incredible and awe-inspiring experience that leaves you speechless. For me, being nominated was truly life-changing because a prominent foundation acknowledged and listened to my work, placing me in the same category as the elite individuals. Considering my background and the challenges I've faced, reaching such a milestone is beyond words. It has profoundly impacted my life, and in my eyes, I already feel like a winner, despite it being just a nomination. The nomination itself speaks volumes and instills hope in those with autism and special needs.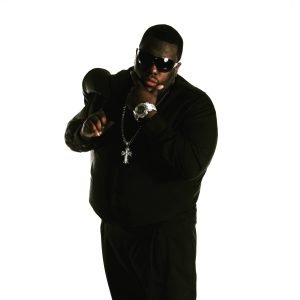 It's crucial to understand that in the world of autism, we are often first classified based on our challenges or the issues we face. Our talents and gifts may not be immediately apparent. However, each one of us possesses unique abilities and talents that deserve to be nurtured and shared with the world. In my case, being an artist, music producer, and composer adds that extra spice to the mix, creating the essence of who I am as an autism activist—Marcus Boyd.
These nominations have only fueled my determination to work harder as an artist and music producer. They have provided the much-needed fuel for my musical journey, giving me a boost of encouragement when I needed it most. Too often, individuals with autism are not seen as equals. However, when we are given the opportunity and space to showcase our gifts and talents, we have the power to not only change minds but transform the entire room.
The nominations have reinforced the belief that our abilities and contributions as individuals with autism matter. They remind us that our voices deserve to be heard and our talents celebrated. As I continue to pursue my artistic endeavors, I am motivated to push boundaries, defy stereotypes, and inspire others within the autism community to embrace their own unique gifts. Together, we can create a world where the extraordinary talents of individuals with autism shine brightly, challenging and transforming perceptions along the way.
Pump it up magazine: being the first person with autism to have your name mentioned in Forbes magazine is an extraordinary achievement. can you tell us about that experience and its impact on your mission to create change and fight for new laws and rights for autism families worldwide?
As I take a moment to reflect on that significant moment in my history with Forbes, it still feels surreal. Did they really mention my name and highlight me as a music producer, composer, and advocate for autism? It was like one of those scenes you see on TV where people faint from overwhelming joy. Even though it happened a few years ago, I'm still in awe, thinking, "Did that really happen?" It's like, "Wow, did God really do that?" As individuals, when we pray to God for something, we often don't fully comprehend the blessings that come with those prayers. We're taught to pray and trust that God will move in our lives.
MARCUS BOYD

I remember praying to God, saying, "If it's Your will for me to be successful as an autism activist, then let the world know my name and the work I'm doing through You." And that's when the Forbes situation unfolded. Let me make it clear, though. It's not about awards, recognition, or the spotlight. It's about finding new ways to improve the lives of autism families worldwide. While being mentioned in Forbes was incredibly kind, it also served as a reminder that there's still so much work to be done.
To drive change in autism advocacy, and fight for the rights and laws that benefit autism families, utilizing social media and media platforms is essential. It allows us to amplify our voices and advocate for the change we want to see. Personally, my journey has focused on raising awareness, seeking justice, and fostering acceptance for autism. I want to ensure that families caring for autistic individuals can receive financial support for the sacrifices they make. This includes providing access to essential medical services, transportation assistance where it's lacking, and creating benefits that truly cater to the needs of autism families.
I'm aware that change doesn't happen overnight, but in my nearly ten years as an autism activist, I have witnessed progress. However, we still have a long way to go. Nevertheless, I feel blessed knowing that I'm not alone in this fight. I have a strong support system, a village of dedicated individuals, and millions of people who believe in the same cause. Our collective voices and stories will be heard, and together, we will continue working towards a better future for autism.
Pump it up magazine: your influence extends beyond the written word, with appearances in numerous magazines, blogs, and interviews. how do these platforms help amplify your message, and how do you hope to inspire and empower those who come across your story?
As a child, I was taught that if you possess a gift or talent, you must share it with the world. As an autism activist, I wanted to showcase some of the extraordinary abilities that God has bestowed upon me. Let's face it, autism is rarely discussed within the African American community. It tends to be swept under the rug and addressed more on a spiritual level rather than addressing the physical and financial aspects. Now, don't get me wrong, there have been remarkable autism advocates in recent years. However, as an African American with autism, I believe that combining my personal experiences with the reach of media platforms can create a truly powerful movement.
I didn't embark on this journey to remain silent. I could have simply voiced my thoughts about autism and the changes I wanted to see on Facebook. But utilizing media platforms helps amplify your words and ideas, reaching the masses. If genuine change is to occur, people need to consistently see you, hear your voice, and witness your unique talents as a means to advocate for transformation within the autism community.
I can proudly say that I am a music producer and composer. If you were to Google "Marcus Boyd beats" and multiple pages don't appear, then I wouldn't be living up to what I claim to be. I've never wanted to follow the crowd; I've always desired to forge my own path and shape my own destiny. Thus, as an autism activist, I have created my own platform. It's not just about advocacy; it's about actively working towards implementing new laws, rights, benefits, and programs that will contribute to the betterment of future generations affected by autism.
We must shift our perspective and approach in dealing with autism because it encompasses a wide range of levels and functions. We can't simply lump everyone with autism into the same category of limitations. They have immense potential, and it's crucial for them to have a solid foundation and a supportive community behind them. Speaking for myself, I will continue utilizing media platforms to promote the greatness of autism and to showcase the unique superpowers that we possess, in order to inspire and enlighten the world.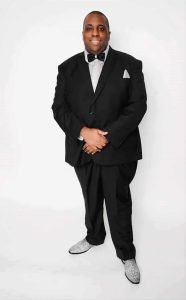 Pump it up magazine: Your international speaking engagements have taken you to various countries across the globe. can you share some highlights from your experiences and the impact you've had on audiences in Asia, Australian, South Africa, Dubai, London, New Zealand, Scotland, Philippines, Pakistan, and China?
Being invited to these incredible places was a once-in-a-lifetime opportunity. As an international keynote speaker at autism events, it was groundbreaking for me as an American to come here and share my story of living with autism. I expressed my thoughts and feelings on how we can collaborate to bring about change. It reminded me of the transformative experiences of Malcolm X when he visited Mecca and realized the diversity within the Muslim community, or Martin Luther King Jr. when he delivered his iconic "I Have a Dream" speech.
Imagine being in a different country with its own unique beliefs and values, addressing an audience that could relate to my experiences. Although the food and language were different, and there were variations in the sense of togetherness among the people, the autism communities—whether in America or overseas—shared the same mission of improving the lives of individuals with autism and their families.
Some people believe in cures or medications that could eliminate autism, but if that were true, I would have taken that path long ago. Being 40 years old and still having autism, I have learned how to navigate and manage my autism and its accompanying behaviors.
While I still face struggles and emotional challenges, music and headphones provide a safe haven for me. I genuinely believe that in each country, we can learn from one another's experiences with autism. Our thoughts and approaches may differ, but our collective cause remains the same—advocating for a better understanding and support for individuals with autism.
This was not my first experience in such places, and it won't be my last. Building connections and unity with others is not a temporary endeavor; it is a permanent commitment.
Pump it up magazine: We can't overlook the fact that you have received the distinguished person humanitarian award and a lifetime presidential award from president Joe Biden himself. How did it feel to be acknowledged at such a prestigious level, and what are your future aspirations as an advocate and speaker?
You know that feeling of pure excitement and boundless energy when your favorite team wins the Super Bowl, or when you receive a well-deserved raise at work, or when you witness your child taking their first steps? It's a surge of emotions that makes you want to shout it from the rooftops. That's exactly how I felt when I received the news. I thought, "Is this some kind of prank? The president actually knows my name? Someone must be playing a really elaborate joke on Marcus today."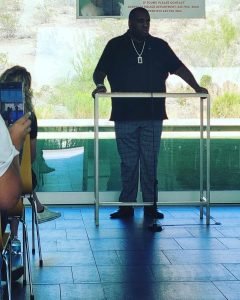 But then, when the awards and frames arrived in the mail, along with the presidential pin and medal, it hit me like a wave. Oh my God, I couldn't even catch my breath. I started screaming, tears streaming down my face. It was an overwhelming rush of emotions all at once, and I didn't know how to handle it. I mean, I've slept in dumpsters, eaten out of dumpsters, and found shelter in abandoned houses. And now, President Joe Biden is sending me a lifetime presidential achievement award? What kind of cosmic joke is God playing?
You see, when we go through trials and tribulations, our focus is often on getting out of those difficult situations. We don't necessarily think about what the future holds. But in that moment, it felt like I had made it. It was as if the president himself had personally signed a certificate with my name on it. It's like being on the honor roll despite being in special education classes. I always knew that wouldn't be me, but God proved me wrong. He said, "The first shall be last, and the last shall be first." I may not fully understand His plan, but I am incredibly grateful for this opportunity.
And then, when I received the Disguised Person Humanitarian Award, I couldn't help but wonder if this was the direction God wanted me to take. It must be, for these people to recognize my hard work, dedication, and passion for creating change in the autism community. All the glory goes to Him.
As I look ahead to my future as an autism activist, my aspirations are simple: to leave a lasting legacy. I want to advocate for new laws that provide financial assistance and support to working families with individuals on the autism spectrum. I want to ensure they have access to better medical programs and therapy benefits. I want to give back to these families who work tirelessly to care for their loved ones with autism. I want to create more inclusive activities, whether sports-related, video games, or technology-based, that can stimulate and nurture their minds and provide a fun space for individuals with autism.
You see, the work is just beginning. And I am committed to making a lasting impact, one step at a time.
Pump it up magazine: Your groundbreaking achievement of gracing the cover of "the London magazine," reaching an astounding 4 million readers, is undoubtedly a milestone. how has this recognition influenced your mission, and what does it mean to stand for the autism community on such a large scale?
I see that achievement as a child winning a spelling bee or a track star triumphing in a meet. It's like conquering something that's incredibly difficult. I never thought I was good enough, or that my story as someone with autism would be compelling enough for people in London. The truth is, it's incredibly challenging to get on American media platforms, let alone overseas ones. So, for me, that cover was more than just a personal accomplishment; it made a powerful statement.
It showcased what one can achieve and the heights one can reach when living with purpose aligned with God's plan. Let's be honest, African Americans with autism rarely grace the covers of major magazines or newspapers. So, when I was blessed with this opportunity, I knew I had to seize it. It wasn't just for my own sake; it was a historic moment that would open doors for future autism activists without encountering the same obstacles.
The work I do is groundbreaking, and in my lifetime, I may not be able to complete it entirely. However, I can lay a foundation that will guide the next generation towards a better position, one where they can continue the journey with greater ease and make even more significant strides.
Pump it up magazine: Looking ahead, what projects or initiatives are you currently working on, and what can we expect from Marcus Boyd in the near future?
I'm thrilled that you asked about my current projects because I have a lot in the works, and I mean a lot. Let's dive into them:
Comic Book: I'm in the final stages of completing a comic book called "Super Marcus and the Autism Squad." This 48 to 49-page comic book takes inspiration from the 90s X-Men cartoon. It follows a group of superheroes with autism who fight for justice, awareness, and acceptance of autism and all special needs individuals.
Sitcom Coloring Book: I'm also working on the first-ever sitcom coloring book called "The Wayne's." It allows you to follow the episodes of a Christian-based family with a child who has autism. This book combines coloring, reading, laughter, tears, and valuable life lessons after every episode.
G Soles: I'm excited to introduce the world to the first-ever spiritual tennis shoes called "G Soles." These shoes bring together God and style, featuring scriptures in various designs and styles on the sides. They will be available for men, women, and kids in different sizes.
The A Collection: I've also launched a clothing line called "The A Collection." It's a clothing line specifically designed for the autism community, providing comfortable and stylish options that allow individuals to proudly represent who they are.
Autism Music Fest: Get ready for the Autism Music Fest, a two to three-day music festival. It will feature live performances, DJ battles, singing and rap battles, dance battles, and awards. There will be vendors, food, and activities for the entire family. This festival is inclusive and welcoming to individuals with autism and all special needs.
Autism Beat Headphones: I'm also working on Autism Beat headphones, which will be a game-changer. These headphones will provide a unique listening experience tailored to individuals with autism.
And who knows what other exciting ventures I'll dive into next? The possibilities are endless, and I'm dedicated to making a positive impact in the autism community and beyond. Stay tuned for more exciting developments!
Pump it up magazine: finally, what advice do you have for individuals who aspire to make a positive impact and advocate for causes they care about, particularly within the autism community?
I strongly believe that every voice deserves to be heard. Each person has an incredible story and a unique testimony, and it requires faith, courage, and dedication to use those tools to speak up for the causes we believe in. I'm of the opinion that more voices need to be amplified. Just like Noah couldn't build the ark alone, creating real change requires teamwork. I can't do this on my own—I need and want people to join me. Let's come together, organize ourselves, and devise a solid plan. Together, we can knock on the doors of Congress, and when they see our united front, they won't want to mess with us. Keep rallying, making noise, and utilizing media platforms as our allies. Let's view these groups as networking opportunities to connect with like-minded individuals. Your voice matters, and your thoughts are heard. I love each and every one of you, and there's nothing you can do to change that. Together, as autism activist Marcus Boyd, let's continue making a difference.