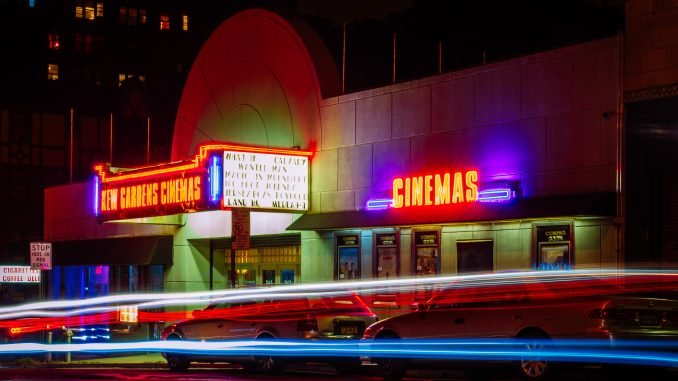 Photo by Nathan Engel: 
Are you a fan of blockbuster movies? Then you won't want to miss out on the amazing list of films! From live-action reboots to exciting new franchises, there's something for everyone. Whether you're a superhero fan, an animation aficionado, or just looking for some great entertainment, these movies are sure to be some of the most talked-about of the year. In this blog post, we'll take a look at some of the most highly anticipated movies and why they have us so excited.
Jurassic World 3
Fans of the Jurassic Park franchise have been eagerly awaiting news about Jurassic World 3, and their wait is finally over! The movie is set to be released in 2023, and will be directed by Colin Trevorrow, the same director who helmed the first two installments. It is expected to pick up from the events of Jurassic World: Fallen Kingdom and show how the dinosaurs have adjusted to life on the mainland. According to reports, the film will bring back many familiar characters from the previous films, including Chris Pratt as Owen Grady and Bryce Dallas Howard as Claire Dearing.
The plot of Jurassic World 3 remains a mystery for now, but we do know that it will feature several new dinosaurs that have never been seen before. It will also take place in multiple locations around the world, so fans can look forward to some thrilling set pieces in exotic locales. With some of Hollywood's biggest stars and the biggest dinosaurs yet, Jurassic World 3 is sure to be an event movie that you won't want to miss!
TheMatrix 4
This highly anticipated movie is the fourth installment of the science fiction franchise, and we can't wait to see what's in store.
The original Matrix trilogy was released between 1999 and 2003 and went on to become one of the most successful science fiction movies of all time. Starring Keanu Reeves, Laurence Fishburne, Carrie-Anne Moss and Hugo Weaving, the three movies explored themes of artificial intelligence, virtual reality, and the meaning of life.
Avatar 2
James Cameron's Avatar 2 is one of the most highly anticipated films.. After the success of the original, fans have been eagerly waiting for a sequel to learn what happened to Jake Sully, Neytiri and the rest of their Na'vi people.
The film will include groundbreaking visual effects, using virtual production and motion capture technology, that no one has seen before. It promises to be one of the most immersive movies ever made.
The cast of Avatar 2 will feature some of Hollywood's biggest stars, including Sam Worthington, Zoe Saldana, Sigourney Weaver and Stephen Lang. They will be joined by newcomers such as Kate Winslet, Edie Falco, David Thewlis and Vin Diesel.
Fantastic Beasts 3
The third installment of the Fantastic Beasts franchise is sure to be a hit! The first two movies have already gained immense popularity and we're excited to see what this one has in store.
The film is set to be directed by David Yates, who also directed the first two films, and will star Eddie Redmayne as Newt Scamander, Jude Law as Albus Dumbledore, and Katherine Waterston as Tina Goldstein. The film will follow Newt and the gang as they go on their journey to save the wizarding world from the evil Grindelwald.
It is rumored that Johnny Depp will reprise his role as Gellert Grindelwald in this movie, although this has not yet been confirmed. There are also rumors that the movie will explore the backstory of Professor Dumbledore, something fans are eager to learn more about.
The release date for Fantastic Beasts 3 is still unknown, but it's safe to say that it will be released sometime in 2023. We can't wait to find out more about the plot and characters for this highly anticipated movie. Stay tuned for updates on this exciting new movie!
Star Wars 12
Star Wars fans around the world are eagerly awaiting the release of Star Wars 12. This will be the final installment in the Skywalker saga and will bring to an end one of the biggest film franchises ever made. The movie will follow Rey and the remaining Resistance fighters as they battle the First Order and its powerful leader, Supreme Leader Kylo Ren.
As for plot details, not much is known yet about Star Wars 12, however it has been confirmed that Mark Hamill will return as Luke Skywalker. Other fan favorites set to make a return include Daisy Ridley as Rey, Adam Driver as Kylo Ren, John Boyega as Finn, Oscar Isaac as Poe Dameron, and Billy Dee Williams as Lando Calrissian.
The director of this epic movie is J.J. Abrams who has previously directed The Force Awakens and The Rise of Skywalker. It has been reported that Abrams had an incredibly difficult time making this movie due to the pandemic, but he was determined to finish the story he started back in 2015.
The release date of Star Wars 12 is still unknown but it is expected to hit theaters sometime in 2023. Fans are already excited and can't wait for this movie to come out and experience the conclusion to the Skywalker saga!