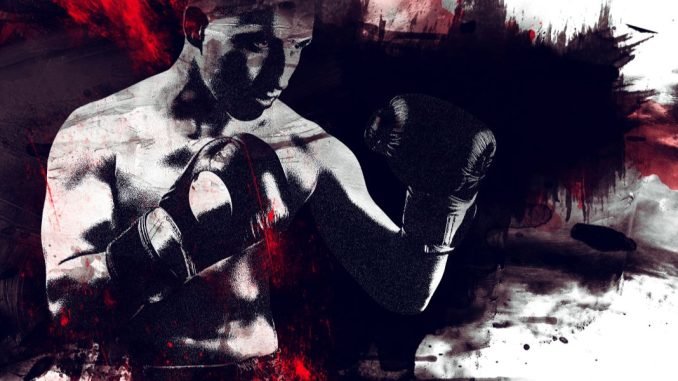 If you're a fan of heart-pounding action and the art of combat, these martial arts movies are a must-watch. From intense MMA battles to the finesse of Jiu-Jitsu, these films promise to captivate you with their adrenaline-fueled sequences and gripping narratives.
Let's Explore:  the Thrilling World of MMA and Jiu-Jitsu: Must-Watch Movies
1. Warrior (2011) Kickstart your journey with "Warrior," a film that brings together Joel Edgerton and Tom Hardy as estranged brothers converging in the electrifying MMA arena. With performances that resonate and fight scenes that leave you on the edge of your seat, "Warrior" is a must-watch for all fight enthusiasts. Watch the trailer here.
2. Red Belt (2008)Directed by David Mamet, "Red Belt" delves into the life of a Jiu-Jitsu instructor who shies away from competitive fights. This thought-provoking movie explores the philosophy and ethics behind the martial art, inviting viewers to contemplate the essence of combat. Watch the trailer here.
3. Never Back Down (2008) Join the journey of a high school student who enters the underground MMA fighting club in "Never Back Down." With adrenaline-pumping fights and a compelling coming-of-age storyline, this film is bound to leave you inspired. Watch the trailer here.
4. Blood and Bone "Blood and Bone" stars Michael Jai White as a formidable fighter navigating the underground fighting circuit. Get ready to be amazed by stunning martial arts skills and breathtaking action sequences. Watch the trailer here.
5. Here Comes the Boom Experience the fusion of comedy and drama in "Here Comes the Boom," where Kevin James transforms from a high school biology teacher to an MMA fighter, all in the name of supporting his school. Expect laughter and adrenaline-fueled fight scenes. Watch the trailer here.
6. Choke (1999) "Choke" is a timeless documentary that follows Rickson Gracie, an esteemed Brazilian Jiu-Jitsu practitioner, as he competes in the Vale Tudo Japan tournament. Witness the journey of dedication and skill that defines the art of Jiu-Jitsu. Watch the trailer here.
7. Tokyo Zombie Blend martial arts and comedy in "Tokyo Zombie," as two friends utilize their Jiu-Jitsu skills to battle hordes of zombies. This Japanese gem offers a unique and entertaining take on both genres. Watch the trailer here.
8. The Art of Self Defense Delve into the martial arts world through the eyes of a timid man in "The Art of Self Defense." This dark comedy provides a satirical glimpse into the martial arts community, offering a fresh perspective on the journey of self-discovery. Watch the trailer here.
9. John Wick Series While not solely focused on MMA or Jiu-Jitsu, the "John Wick" series is renowned for its intense fight scenes choreographed by martial artist and stuntman Chad Stahelski. Brace yourself for high-octane action that will keep you glued to the screen. Watch the trailer here.
10. Bruised (2021) Starring Halle Berry, "Bruised" tells the story of a former MMA fighter's return to the cage to prove herself once again. Combining drama with intense fight sequences, this film offers a compelling watch for MMA fans. Watch the trailer here.
Immerse yourself in the world of martial arts with these incredible films. Whether it's the finesse of Jiu-Jitsu or the raw energy of MMA, these movies promise an unforgettable cinematic experience.