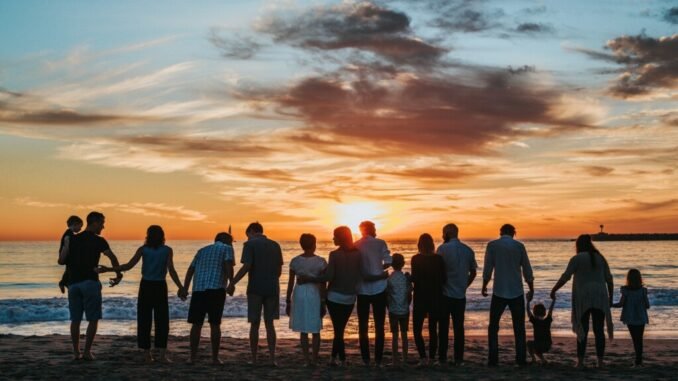 https://unsplash.com/photos/V3dHmb1MOXM
Spending quality time together as a family is one of the most important aspects of raising children and enjoying family life. Family time, or quality time, should be an absolute priority in our lives. But with our busy schedules, it can sometimes be hard to find time for them. But regardless of the age or stage of life you are at, there are always things you can do as a family that will bring joy and satisfaction to not only you but your loved ones too!
The importance of quality time together as a family is ever-increasing in today's society. It has been shown that children who spend more time with their families are more likely to have higher self-esteem, be physically healthier, and develop better relationships in adulthood. There are lots of ways that you can enjoy this. Let's take a look.
Different Activities To Do Together At Home As A Family
Although most families are now busy with their work schedules, it's still great to take time out and enjoy activities together at home. It could be as simple as having a family game night. This is a great way for your kids to bond with their siblings and grandparents. Make sure that the games are fun and not too competitive so that everyone can join in on the fun.
Kids love baking with you! So baking together could be another great idea for you all. Get creative by coming up with your own recipes or combine two of your favorite flavors. You could even try something fun and new like this pumpkin dog treats recipe to get your pets involved too.
Family activities are good for bonding and keeping families together. Even playing out in the backyard could help you all have some fun.
Days Out You Can Enjoy Together As A Family
It's always fun to head out for the day together too. However, big attractions have become more expensive, so families are searching for more family-friendly options.
The beach is always an option if you live near the coast. You can pack a picnic, not just ordinary picnic but a perfect picnic set for four, jump in the car, and spend the day making sandcastles, playing in the sea, and walking along the coast! You could also consider heading to some local attractions too. Explore museums for free or ask your local museum about their entrance fees during off. Make a note of what's nearby so you always have a list of places to explore.
How To Bond Better As A Family
The importance of familial relationships cannot be underestimated. It provides a sense of security, support, and love. However, sometimes the family members have different lifestyles and interests so it can be difficult to bond as a family.
It can help for you to set aside time for bonding activities that work for your family and take time out from your busy week to spend quality time with each other. Try to do this every day – even if it's just making it a priority to have dinner together. It can make such a difference.