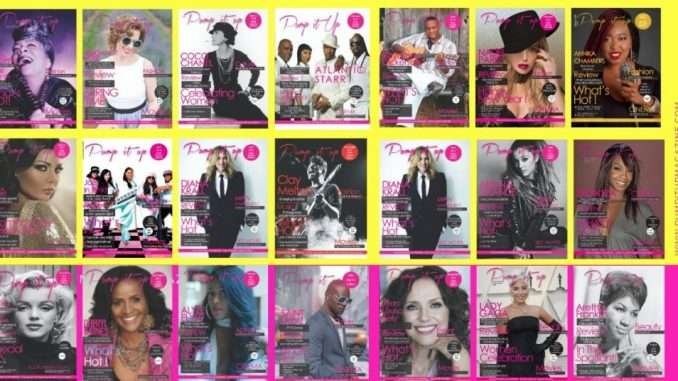 Summer is here, and so is the melody of savings! Pump It Up Magazine is excited to announce our exclusive Summer Print Edition Discount, designed to ignite your creative spark and fill your days with music and inspiration! Whether you're a music enthusiast, a budding artist, or a passionate creative, now is the perfect time to indulge in our captivating print editions. Don't miss out on this limited-time offer, as we invite you to embrace the rhythm of summer and immerse yourself in the world of artistry with Pump It Up Magazine!
Use code MCJUL223 and embark on a journey filled with melody, inspiration, and fantastic savings. Unleash your creativity, share the love for music, and let Pump It Up Magazine be your ultimate guide to all things musical. Embrace the rhythm, and let your creativity shine bright like the summer sun! 🌞🎸
Discover Our Incredible Editions:
🔥🔥 Our print editions are a treasure trove of musical inspiration and creative vibes! 🎸🎤 Explore captivating interviews with talented artists, thought-provoking articles on music trends, and mesmerizing visuals that bring the magic of music to life. Get up close and personal with your favorite artists, discover new talents, and stay updated on the latest happenings in the music industry.
Embrace the Melody of Savings:
🛍️💿 We believe creativity knows no bounds, and affordability shouldn't either! For a limited time only, you can use code MCJUL223 during checkout to unlock exclusive discounts on our diverse collection of print editions. Embrace the rhythm of summer, and watch your savings come to life as you embark on an enchanting journey of music and art.
A World of Creativity Awaits:
🎶🌟 Are you seeking to add a touch of artistry to your surroundings or create personalized merchandise for your band or event? Our print editions provide you with mesmerizing visuals that can be transformed into posters, canvases, and more. Unleash your creativity, let the music guide your inspiration, and adorn your space with the essence of your favorite tunes.
Share the Groove:
💌🎼 Music is best enjoyed with friends and family. Share the news of our exclusive print edition discount with your loved ones and fellow music enthusiasts. Let them join the groove and experience the joy of creativity with Pump It Up Magazine. After all, great music and creativity are meant to be shared!
Stay Connected with Pump It Up Magazine:
🎉🎵 Keep the rhythm alive by staying connected with us on our social media channels. Follow us on Facebook, Instagram, and Twitter for the latest updates, exciting offers, and music news. Subscribe to our newsletter to ensure you never miss a beat and be the first to know about our upcoming releases and exclusive offers.
Conclusion:
This summer, let your creativity soar with Pump It Up Magazine's Summer Print Edition Discount. Don't let this exclusive offer slip away!