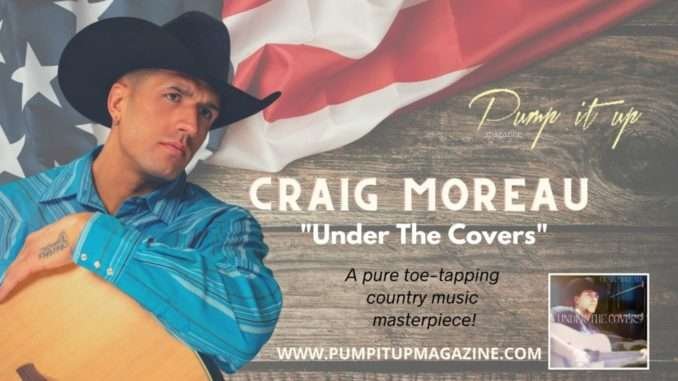 Craig Moreau has just released his latest album
"Under The Covers"
and it's nothing short but a pure masterpiece. Fans of toe-tapping country music will feel right at home in this passionate homage to some of the greatest stars in country and rock.
The 13 tracks
epic features covers from some of the most iconic artists in the world.
Opening up on a distinctly high energy remake of
"Ain't Going Down (Till The Sun Comes Up)"
by Garth brooks, the album starts on a powerful note. Thick, honey-dripped vocals with an irresistible country twang and fiercely epic guitar lines roar through the distinctly bluesy soundscape. Craigs's rendition of
"Summer of 69"
is another standout track. With soaring anthemic choruses and highly-emotional vocals, the track serves as a nostalgia-dripped anthem for lovers of the classic rock sound.
The rest of the album takes us through a thrill ride of country-infused covers.
From Uncle Kracker, Cat Stevens and Keith Whitley;
some of the most timeless tracks of all time are recreated in suave country style. Even taking a dip into the synth-fuelled sound of the 80's with a cover of Bon Jovi's hit
"Runaway"
. The album finishes just how it started. Irresistible and with us begging for more on a beautiful rendition of Meatloaf's
"Bat Out Of Hell".
"Under the Covers  is a concept album comprised of cover songs from my musical influences. My goal was to shed light on the eclectic melting pot of musical influences I have, and also showcase my versatility as a vocalist!"
To know more about Craig Moreau please visit,