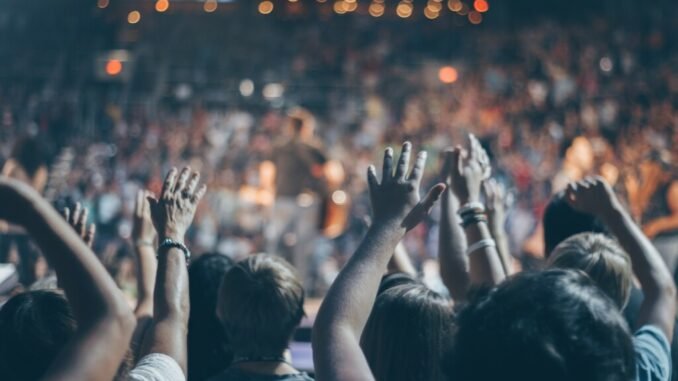 Image by Josh Sorenson via Pexels
The year 2022 will be an unforgettable one for anyone who can make it to one of the many exciting events that are currently taking place in the US. Whether you're an avid traveler, a sports fan, or someone who loves to attend events, there's sure to be something that appeals to you this year. 
Here are the top 8 events that you absolutely must put on your calendar in 2022.
Chicago's Street Art Festival
In May, Chicago will host the Street Art Festival, a three-day event celebrating graffiti and mural arts. The festival will feature more than 50 different local and international artists and will host more than 30 murals throughout the city. The festival will be held near the starting point of the Chicago Marathon on State Street.
Boston's Pride Parade
Boston's Pride Parade is one of the oldest and most iconic events celebrating the LGBTQ+ community. The event, held in June, is both a parade and a festival. The event celebrates the history of the gay rights movement and raises awareness of the discrimination and problems facing the LGBTQ+ community.
Nashville's Music Festival
In June, Nashville hosts the CMA Music Festival, a three-day event showcasing country music to an audience of more than 50 thousand people. The festival, produced by the Country Music Association, hosts headlining acts such as Blake Shelton, Carrie Underwood, and Monster Jam. The CMA Music Festival is also notable for a country music row, which has become a traditional event during the festival.
Los Angeles' Gay Pride Parade
In June, Los Angeles hosts the city's Pride Parade. The parade, the largest in the country, is known for its record-breaking floats and celebrities. This year's theme is "Love Your Pride," which reminds us to love ourselves.
Shen Yun
Shen Yun is a dance show that captivates audiences across the world. And this year, you can catch them all over the US, with shows in almost every state. So don't miss your chance to capture their ode to ancient Chinese culture and history this year. 
Coachella
The most beloved music festival in the US returns this April. And it isn't just the music that draws in thousands each year. You can encounter famous bands and artists while admiring the incredible fashions that all visitors wear. This year, you get two chances with Coachella being repeated over two different weekends. 
Comic-Con International
This July, Comic-Con takes place again in San Diego, where you can enjoy everything pop culture. It displays the very latest in comics, anime, video games, movies, and much more. In addition, the costumes created by Comic-Con visitors are renowned and well worth a look. 
NYE in Times Square
There are no New Years' Eve celebrations quite like those in NYC. Almost 1 million people gather year upon year to welcome the new year. It hasn't been quite the same since the Covid-19 pandemic, but it should be back to full capacity in 2022. And even if you can't be there in person, you can catch it on TV across the globe.