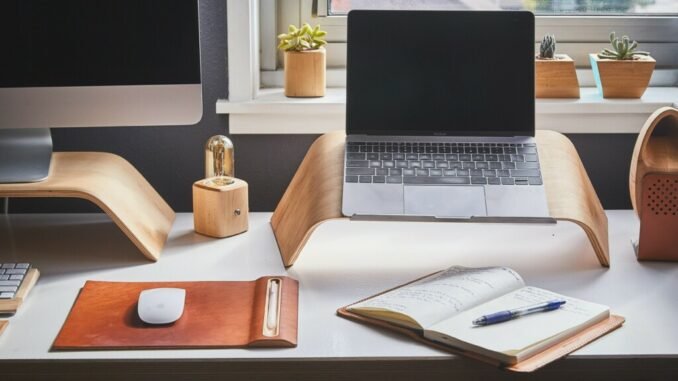 Photo by Grovemade on Unsplash
There are many specific reasons why entrepreneurs choose to launch a home-based business, but here are five of the most common.
Working Hours That Are Adjustable
You have complete control over where and when you work. This can be your office, the beach, or any other location you consider appropriate. This indicates that you can make time to attend to your personal matters, such as caring for your children and your family in general. Productivity is essential for success.
You can go about your usual life while staying in touch with your client's thanks to sophisticated technologies. Nobody cares if you work at 10 p.m. after you've put the kids to bed as long as you satisfy project deadlines and client expectations.
Low Startup Costs 
Starting a home-based business requires a small amount of funding. In fact, depending on the type of your firm, you can start with anything you have. Find a quiet designated place and label it your "home office," invest in the necessary technology, and you're ready to start.
Home-based enterprises, as opposed to brick-and-mortar establishments, have reduced overhead expenditures. You no longer need to budget for lunch, commuting costs, or office rent. This offers you the ability to set your own prices. As a result, you stay ahead of the competition–or pay the same and pocket the difference. It's now even possible for you to take payments at home just like a store. Try this POS system for small businesses. 
You Are At Ease While Working On Your Projects
Even if you appear to be busy with your responsibilities, it is evident that your coworkers will eat part of your time with the unwelcome diversions they bring your way. This is no longer the case with a home-based business, where you have complete control over your time and peace of mind. This goal must be prioritized regardless of whether you manage real estate, operate as a freelancer, or provide home services.
Less Risk Involved 
You have a higher opportunity of exploring numerous enterprises with less anxiety because you don't have to pay more for rental fees and other overhead expenditures, which are always associated with non-home-based businesses. This means that you can simply reevaluate your business plan or endeavor without incurring significant losses.
In any event, you are free to grow your business at your own pace. As your company expands, you may need to hire more employees or expand the number of services you provide.
Finally
It is definitely good news for both the ears and the intellect. Starting your own home-based business and being your own boss However, keep in mind that it comes with a lot of duties because you have to be literally everything. You will be the CEO and sales executive, and fill the other critical positions (as is always the case when you are first starting off). All of this multitasking is exhausting. It's exhausting…but well worth the effort in the end.
You essentially hold the key to your company's success since you make every decision.