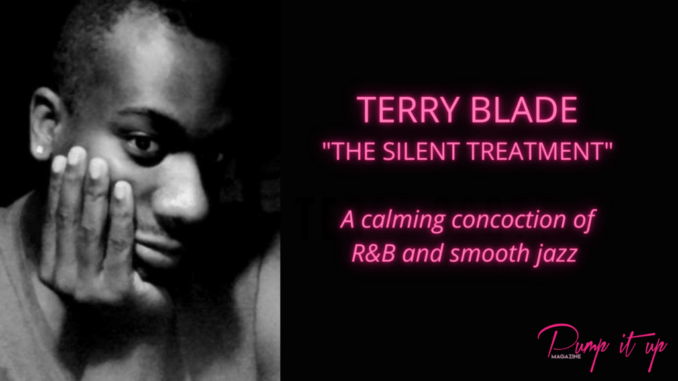 There's nothing worse than when the person you love the most won't communicate with you.
Terry Blade manages to exquisitely encapsulate this feeling in his latest track "The Silent Treatment" (Produced By: Starburst Records and Distant.Face). His low honey-dripped vocal cries are simply spellbinding. With soul-soothing lo-fi beats bringing us right into Terry Blade 's world. You can really feel the pain in his voice as he smoothly flows over soft synth-fuelled melodies. The song is distinctly chill and plays almost like a lullaby as we are comforted with Terry Blade 's soft voice.
This track really has the potential to become a classic. It's an entire vibe in itself; creating a calming concoction of R&B and smooth jazz with just the right amount of rap-influenced flows to keep you hooked. It feels like we're right there with Terry Blade feeling his pain. The kind of genuine songwriting that sends shivers up your spine. We can feel his loneliness and despair as he calls out to his lover to just speak to him. This yearning of unrequited love is infectious and highly relatable. It's almost enough to bring tears to your eyes as his melancholy melodies seductively glide over mesmerizing musical precision.
All in all, it's a song that evokes strong emotions. Incredibly heartfelt and honest, you can tell Terry Blade was really feeling what he's singing about. The way he voices his pain is raw and brutally honest. Terry Blade doesn't hold back from telling us how it really is. It really does sum up the loneliness and despair we feel when our lover won't speak to us. The songwriting is perfectly structured in a way that keeps us drawn directly into the song's message. His story-driven bars paint a vivid picture of the darker side of love.
Truly a stunning piece of work that moves the listener in a profound way.
To know more about Terry Blade, please visit: