Wow! We have kicked off 2021 with challenge after challenge. One thing I know that unites us all is our love of music, fashion , film and literature .
Happy New Year Pump It Up Magazine readers!
We start the New Year off with our Hip Hop edition. On the cover is Geechie Dan , award winning rapper and director of the Hip Hop Museum in Washington DC.
We've got some great articles on Hip Hop culture that will answer questions you may have on its influence in the world today!
Don't forget to check out our new and upcoming indie artists,
Don't forget to check out our recommended books section , fashion and of course please tune in to Pump It Up Magazine radio.
–
A man of many talents, Geechie Dan is an award-winning rapper from Hollis, Queens. He grew up during hip-hop's golden era amongst icons like Run DMC and LL Cool J.
The young artist began collecting audio recording and memorabilia from local hip-hop parties that would soon become The Hip-Hop Museum that has recently opened its doors to the public. As a young emcee he would often battle other regional rappers and even became part of the NY based hip-hop organization "ZULUNATION".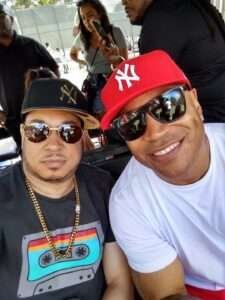 Following a beef with hip-hop legend LL Cool J, he faced his first loss in a battle. He went on to join Long Island based hip-hop radio crew "Spectrum City
WBAU", the college radio at Adelphia University in 1984. Geechie shared the radio slot alongside other icons such as Chuck D from the group Public enemy, Flavor Flave, DOCTOR DRE from YO
MTV RAPS and many more. His smash track "Let's dance" saw him get offered a record deal from the huge independent label "Public Records" in 1985. Though he turned it down due to his commitment as a Jehovah witness. In 1990 he won a rap contest put together by New Orleans based "Black Cat Productions". The prize was an
opportunity to record at Paisley Park Studios, MN, the place where pop sensation Prince crafted much of his work.
In 2008 he published his first book "The Kingdom Hall No More" which delves deep into his sixteen year story as a Jehovah witness. He also opened up The Hip-hop Museum that houses one of the country's largest collections of rap history. His first season of "The Geechie Dan Hip-Hop Tape" aired as a blog talk radio show with DJ Shawm in
2015. He went on to put out numerous seasons over the course of the next few years on various networks across the country. Fast Forward to 2019 and he launched the
HIP-HOP ICON music channel with DJ Scratch Masta Jazzy G.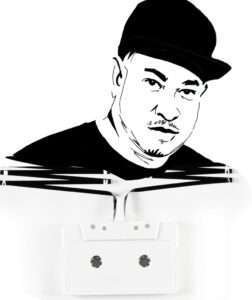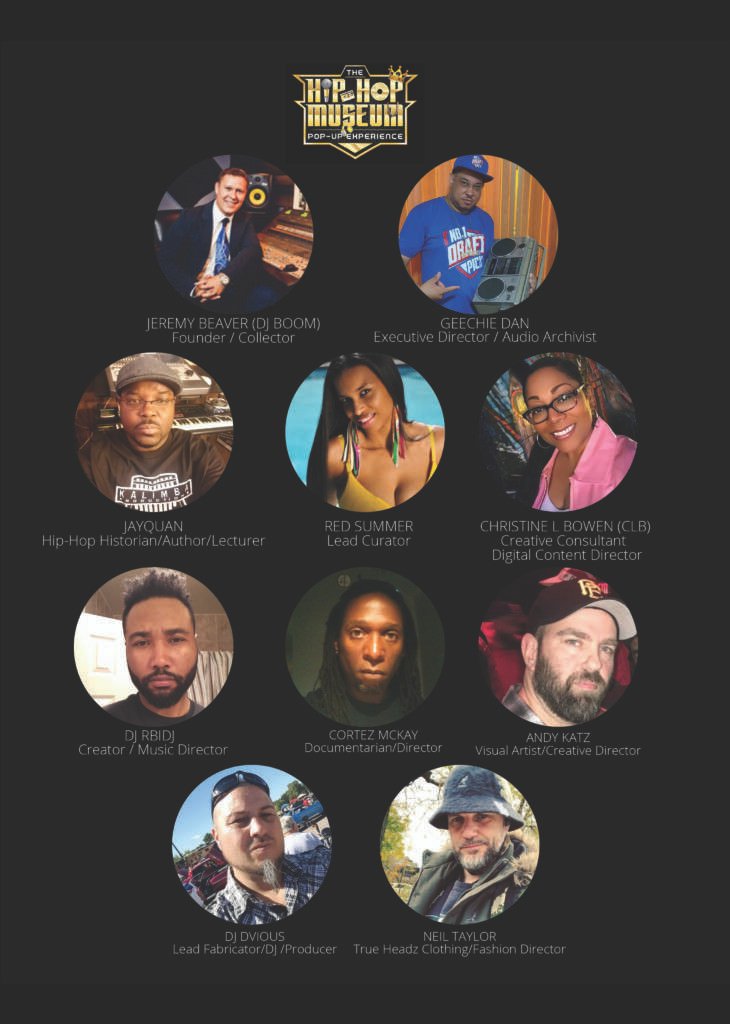 1) Tell me more about your museum, how did it come about, why did you form it?
I'm the Executive Director of the
Hip Hop Museum DC. This Museum
concentrates on having Hip Hop brought out to you instead of the typical stuffing traditional way. We want to bring the Hip Hop Experience out to the people. That's why it's called, Hip Hop Pop Up Experience"
The CEO is Jeremy Beaver. He approached me and asked me would I be interested in providing audio clips for their Induction Ceremonies. I said yes and then eventually it led to me becoming the Executive Director. Jeremy saw that I knew everyone in Hip Hop and thought it would be a great idea since I bring so much more to the table.
2) What are some of your favorite parts from the book you wrote?
I wrote and published a book called, "The Kingdom Hall No More" back in 2009. My favorite chapter was the last chapter because I finally felt "free" from the doctrine of Jehovah Witnesses and was coming to myself.
3) What do you love most about hip-hop culture?
I love most about Hip Hop is that everyone brings something different to this pot of gumbo as I call it. Different flavor, different slang, different perspective of someone's lifestyle and upbringing. Hip Hop is like God's Creation…our Earth has different seasons, animals, plants, food, people …everybody is different…that's the same with Hip Hop!
4) What are some of the things you dislike about hip-hop culture today?
I dislike the disrespect with this generation…our Hip Hop Legends and ICONS don't get enough accolades, respect and honors …our brothers and sisters that started this rich culture of ours called, " Hip Hop" deserves more. I don't like that the world don't see and hear the best of our culture..
The world sees the bottom of the barrel…the ignorance…I working on changing that global perspective
5) What are some of the most exciting hip-hop project you've worked on to date?
I recently did my 1st tape & flyer Exhibit at the Museum in October so I was excited and pleased with that. There is more coming i promise
6) What artists do you currently rate in the hip-hop scene, why do you like them so much?
I rate LL Cool J, RUN DMC, Public Enemy, Grand Master Flash & Furious 5 MC'S, Kurtis Blow as our genre's greatest of all time ICONS!…They set the standards and if it wouldn't for them …Hip Hop wouldn't be where it's at today!!
Grab your copy today!! Pump it up magazine Print and Digital – Special Hip-Hop –
Click HERE
Wow! We have kicked off 2021 with challenge after challenge. One thing I know that unites us all is our love of music, fashion , film and literature .Happy New Year Pump It Up Magazine readers!
We start the New Year off with our Hip Hop edition. On the cover is Geechie Dan , award winning rapper and director of the Hip Hop Museum in Washington DC.We've got some great articles on Hip Hop culture that will answer questions you may…