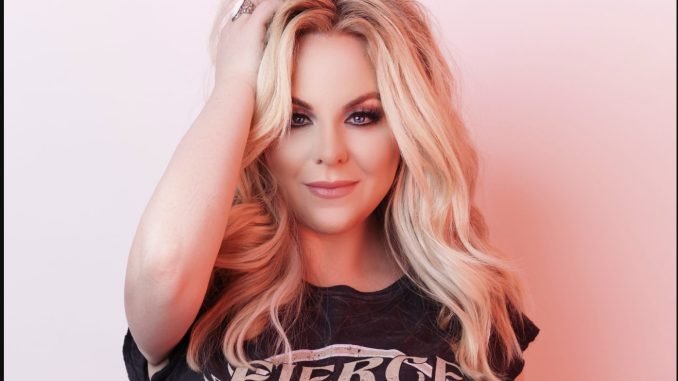 Hannah Anders is a force to be reckoned with in the country music scene, and her latest single "Turn it Up" is a testament to her energetic and rebellious spirit. This singer-songwriter takes the traditional sounds of country music and infuses them with a rock-and-roll edge, creating a track that will make every country girl want to raise hell in the backwoods.
From the opening notes of a classic rock guitar to the pounding drums, "Turn it Up" exudes power and spirit. But it's the chorus where Hannah truly shines, belting out the lyrics, "Hell yea! Turn it Up! We like our music loud and we like it tough!" The song carries the same uplifting force as iconic anthems like Shania Twain's "Man! I Feel Like a Woman" and Gretchen Wilson's "Here for the Party," incorporating strong rock influences that define Hannah's unique sound.
"Turn it Up" has already been making waves in the music industry, earning a nomination for Song of the Year by LOZ Radio and holding the number one spot on Australia's Power FM Station for a solid month. However, the ultimate way to experience this track is through Hannah Anders' live performances. The energy that emanates from the stage when Hannah and her band perform this song is truly electrifying. As Hannah herself puts it, "I have had the privilege of yelling the chorus at the top of my lungs with audiences around the world and feeling the amazing energy that this song brings out of the crowd. Of all the songs I have written, this remains one of my absolute favorites."
"Turn it Up" is a collaborative effort, with Hannah Anders teaming up with songwriters Daniel Robert Ford, Bruce Lawrence, and Joey Vincent. The production, helmed by Dr. Ford, brings out the song's raw power, while Pete Lyman's mastering adds the finishing touches. The cover art, created by Kerrigan Barry, captures the vibrant and rebellious essence of the song.
Hannah Anders is no stranger to success, having earned accolades such as the Los Angeles Akademia Award for Best Country/Rock Song for "Turn it Up." Her songwriting talents have even caught the attention of the renowned Dodge Ram Truck Company, who commissioned her to write the theme song for their "Nashville giveaway" ad campaign.
But it's on the stage where Hannah truly shines. With her powerful vocals and commanding presence, she has captivated crowds from coast to coast and performed at some of the country's biggest festivals, including CMAFest, Summer Fest, and Country Thunder. Sharing the stage with renowned artists like LOCASH, Billy Currington, and Keith Anderson, Hannah has also built a strong international fanbase. In addition to her own music, she fronts the successful Miranda Lambert tribute band, Kerosene.
Hannah's passion for performing has taken her around the world, including multiple visits to the UK, where she sold out shows and left audiences in awe. Now, in 2023, she's back on tour, ready to deliver unforgettable performances once again. Make sure to keep up with Hannah's tour dates on her website and follow her on social media to stay connected with this rising star.
In conclusion, "Turn it Up" by Hannah Anders is a rocking country anthem that showcases her rebellious spirit and undeniable talent. With its powerful sound and infectious energy, this song is bound to get any crowd on their feet. Hannah Anders is an artist to watch, and "Turn it Up" solidifies her position as a rising star in the country music scene.
CONNECT WITH HANNAH ANDERS
Written by Anissa Sutton