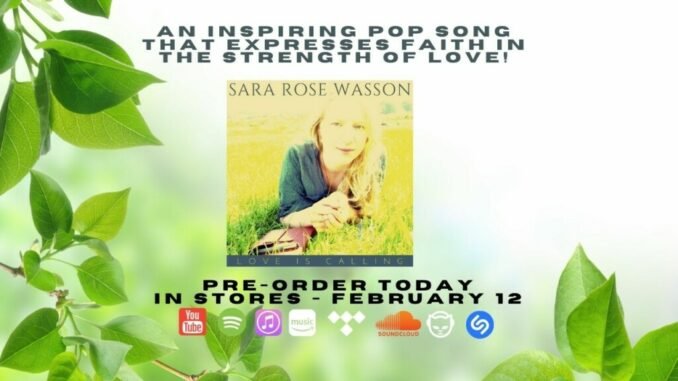 Sara Rose Wasson is s a beautiful songstress with a distinct taste of voice a spirited presence as a performer. The Los Angeles-native grew up in the entertainment industry, but as an adult pursued different career endeavors, anything from permaculture farming to taking care of people's children, grandparents, animals, and businesses before rediscovering of her first love, music. In 2021, Sara Rose Wasson unveils the dexterity of her talent within the new single Love Is Calling.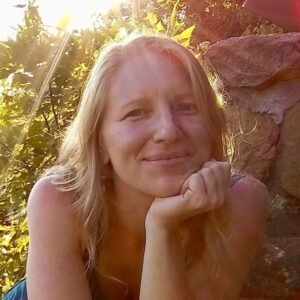 Love Is Calling is an enthusiastic melody that embodies elements of pop, r&b, and soul into its structure for the creation of an exotic sound. The song begins with smoothing measures of piano and synth accompanied by Sara's refreshing voice. As the track progresses, other instruments begin to fill the room, which gives the production a feeling of ascent. An alluring rhythm from the electric guitar and the crisp pictorial drumming gives this production a tremendous air of warmth and transcendence.
Sara Rose Wasson successfully transports the listener into a whirlpool of inspiration with her spirited performance in song. Love Is Calling is an inspiring song that expresses faith in the strength of love  and its transformative properties. Sara's message and admonishment is clear in the song's lyricism and the hope of "love greeting you with open arms" makes the subject of love's richness palatable for those searching for this life-rewarding experience and acts as a confirmation for many who are in love.
Slated for release on February 12th, 2021 – Love Is Calling by Sara Rose Wasson is one production that you don't want to miss!
To know more about Sara Rose Wasson, please visit:
Official website: www.sararosewasson.com
Label: www.thesoundofla.com
Pre-order now: https://backl.ink/144056340
Connect with Sara rose on social media: @SaraRoseWasson and subscribe to Sara Rose Wasson Youtube  Channel