Karma the Artist is a R&B Recording Artist, Songwriter and Producer from Los Angeles, CA. She has years of experience touring, traveling and recording all around the globe as a vocalist, host and entertainer. During her time on the road she has opened for notable acts such as Joyner Lucas, Marques Houston, The Isley Bros, Maze & Frankie Beverly and more. Karma went on to be featured during major events like BET Weekend, SXSW, ASCAP Expo, Fox Soul Network, etc.
Outside of music, The Artist also managed to build a strong rapport as a growing social media influencer, business owner and consultant. As the founder and CEO of "Treble Girl Ent." the aspiring mogul offers artist development, brand & business consulting, mentoring programs and more. Most recently Karma started the nonprofit "Find Your Karma" aimed at making a difference in music and the world alike.
Karma The Artist will be featured on the November printed/digital Edition of Pump it up magazine!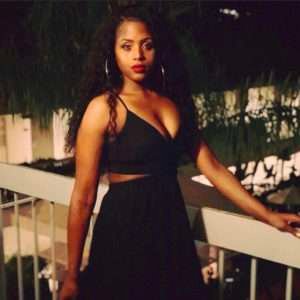 For more information on Karma the Artist, including her latest release "K.T.A." which includes the singles "The Birthday Song" and "Cry", please visit:
For business inquiries please visit
connect with Karma he Artist on social media @karmatheartist