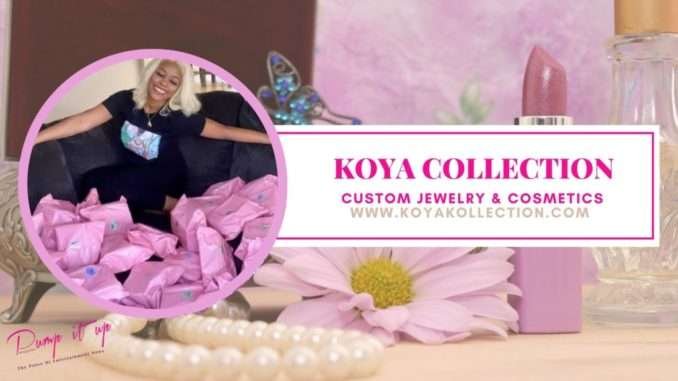 Shakoya Murphy grew up the youngest of 3 children. However, since her sisters were much older, she spent a lot of time alone. Because of this, she found many hobbies. Since about the age of 8 years old, she'd been finding ways to express her creativity. By the age of 13, she'd already mastered knitting, crocheting, sewing, and jewelry making. Her creative nature continued throughout high school and thereafter. Koya started a business in 2018, and named it Koya Kollection. She came up with the name by realizing her pieces were works of art and wanted to keep the business title personable and sentimental.
When starting out, she went through hardships most might face. With no investors, no loans, and not a single grant; she was forced to fund all business start-up costs by herself. Working sometimes 3 jobs, she was exhausted but used her business as motivation. It became her reason for waking up some mornings, her passion, her baby. She invested everything she'd worked for into the business. By 2019, she was able to only work part-time and still manage her life.
Coming into 2020,
Koya
was solely focused on
Koya Kollectio
n and was running the business as a full-time job. She'd taken advantage of every opportunity that came her way!
Koya
ventured out into the cosmetic world, and that really took the business to the next level. Accomplishing goals one by one, she took life by the horns and became a marketing maniac!
Koya Kollection
has now been featured on billboards and video ads. Though
Koya
has come so far, she still says she has new ideas on the way that are really about to take her life to the next level!
Please visit Koya Collection.com website: www.koyakollection.com
Koya
will be featured on the November printed Edition of Pump it up magazine!