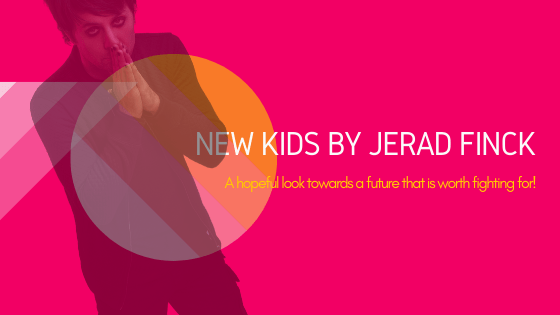 "The time for change has come. We know that our current system does not work, our children are being murdered, and in our current deadlock where our politicians are owned by lobbyist money, we see nothing but misdirection and deflection. It's gotten so bad, that now we have high school kids being forced to stand and take on Washington.
Enough is enough.
The time to Rise Up is now and demand action, demand change. I am releasing this remix in support of Everytown.org and their efforts to spread the message for the need for commonsense gun reform and to end gun violence. We are all better than this, there is a path forward, there is common ground, and our future depends on it.
We need to be coming together to put these issues on the table in a meaningful way so we can try to find an answer or approach before another life is taken. Our kids are being murdered in our schools. How many lives will be lost before we take action? The time for common sense reform and change is now.
I have always been a strong advocate for civil rights and equality, it is something very close to my heart.
This song is aimed directly at the LGBTQ population, those suffering religious discrimination or persecution, those who were bullied, and of course the rampant racism that is still alive and well in our country.
We are all the New Kids, we are the vessel for change. There is a massive disconnect between this rising generation, and those fighting to suppress that movement. This polarization stems from a fundamental philosophic disagreement. There are those who truly believe in equality for all, and those who do not.
The song was a literal and figurative megaphone of, "Hey, we're not going anywhere, we're here to stay, we have the numbers, and we will fight."
This is a rally call, this is a call to action, this is our time to come together." Jerad Finck
Growing up in Spokane and spending his childhood summers on his family's farm in Odessa, Washington, Jerad has been playing music his whole life – starting with trumpet and playing jazz heavily until college where he joined his first rock band. Since releasing his self-titled debut album, produced by John Seymour in 2009, he's been on the road practically non-stop, opening for and/or touring with Daughtry, Christina Perri, Edwin McCain, Sister Hazel, DADA, Vertical Horizon, Parachute, One EskimO, Ingrid Michaelson, Matt Hires, Red Wanting Blue, Ron Pope, Cracker, Ingram Hill, Tony Lucca and many others. Jerad credits his experiences touring with the highest fan interactive Sister Hazel for helping him develop a deeper, more intimate relationship with his own audiences – both onstage and off.