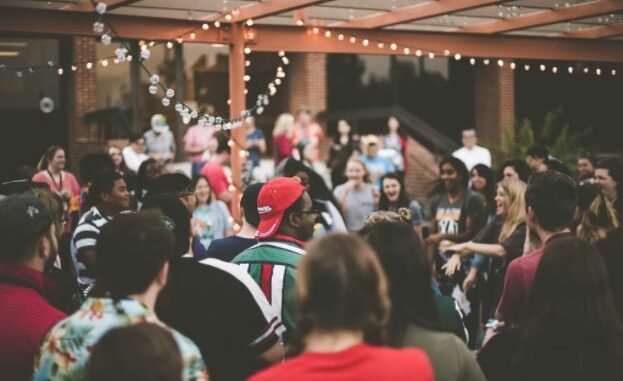 https://unsplash.com/photos/fIHozNWfcvs 
If you have a business in the works, then you'll know that there will be a lot of factors that will go into it. You will have to make sure that you tend to every single aspect. You'll write out your business plan and use it as a roadmap all the way through, but it really is like being thrown into the deep end when you actually get down to brass tacks. 
One thing that needs to be focused on heavily is marketing and public perception. If people don't know who you are or what you do, then your hard work will probably be for nothing. Your target audience will have to get excited for you. How can you ensure this happens? Well, here are a few ideas:
Build Up To Big Announcements And Releases 
Anticipation and the lead-up to something can be just as exciting as the real thing. You've probably been just as interested in the chase in the past as you have for the actual event. So, without stringing people along too much, you have to keep them hooked on what you're going to be doing. 
Put On Events 
Events make everyone stop and take notice. Whether they're relatively small events, huge ones, or ones that are exclusive on the web. There's something about the freshness and variety of them that makes people happy. People like having fun and mixing with others, so it would be wise to put on a good show. You could hire dueling piano shows and all kinds of other entertainment if you wish. The goal is to have a good time and get people talking about you.
Stay Active On Social Media 
Pretty much everyone is on social media right now. If portions of your target audience are currently offline, the chances are that they'll hear about what you have to save from someone who is on social media. So, you have to ensure that you're staying consistent and chatty. There needs to be a mix between professionalism and casual nature. You want to be entertaining while getting the message across in a mature way. 
Always Look To Improve And Evolve 
If you sit still, the chances are that you're not going to be exciting to anyone who hears about you. If you're consistently pushing the boundaries and looking to become a bigger, better company, lots of people will get on board with this proactive and positive behavior. 
Implement Visual Content Whenever You Can 
The human brain can only take so much reading and taking in information in a bland way. We always tend to get bored and look for new stimuli. With visual content, the recipient literally has to put in very little effort. We like doing this when learning new things. It's as though the information is put into our heads as opposed to actually having to force it in. If you do this regularly, then people will be more interested in knowing what you're trying to do.