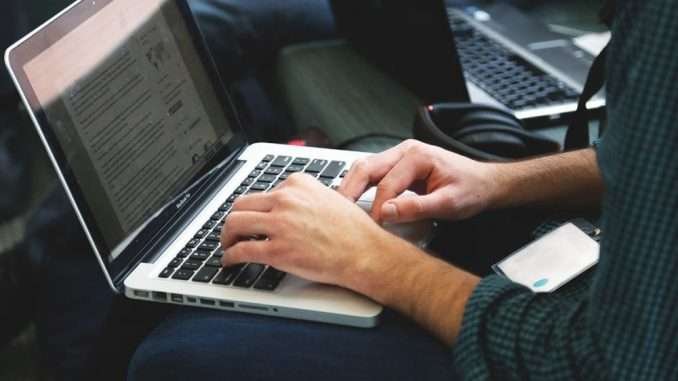 As an artist, you probably never put much thought into creating a business plan, but having a well-thought out artist business plan can be the difference between success and struggle as an art entrepreneur. A recent report outlined that successful creative artists have 
relied on strategic planning
 for their success, and learning how to put together a business plan has been an important tool for becoming an art entrepreneur.
Okay, so you probably won't use your artist business plan in the same way a more traditional business owner might do so. You probably won't take it to any meetings or make any presentations of your plan to investors. Instead, your artist business plan will serve as more of an internal document – something that you use to help guide you on your journey as an art entrepreneur.
A good artist business plan will be rehashed and revised once, maybe twice a year. It will provide an accurate assessment of where you currently stand within the art world, and what you hope your goals might be in the future. Your artist business plan will also outline various forms of revenue, the different types of gigs you might be able to take on, and how you'll go about getting those gigs. Finally, a good artist business plan will state actionable and quantifiable strategies for growing your business in the short- and long-term.
An artist business plan will also consider those activities necessary to maintaining the necessary work-life balance that's critical for staying fulfilled and creative. As an art entrepreneur, your success will be dependent on your ability to consistently churn out highly creative, polished work – and being too worn down from focusing on one side of the business will handicap your ability to manage the fun part.
We're taking the guesswork to of creating a business plan with a step-by-step guide to crafting your artist business plan. From a strategic analysis of your work to a detailed artist marketing plan, these failsafe tips will get your artist business plan underway.
STEP 1: DEFINE AND ASSESS YOUR ART
The first step to crafting an artist business plan actually requires you to sit back, relax and think. Before you dive into the specifics, you'll want to have a clear vision of who you are as an artist, and where you stand within the local, national and international framework. What type of work are you making? What's your medium? What are you trying to communicate through your work? What are some of the likely uses for your work? Does your work belong in a gallery, or is it better placed in a commercial space like a hotel or restaurant? Maybe you think you'd be best served by finding yourself gallery representation, or perhaps you think that landing an agent would be a great way to get yourself more commercial gigs. Or perhaps you're confident in your ability to sell your work through online channels, and you'd like to do it alone.
Defining the types of uses your art may have is crucial to your business plan because it helps you define the types of clients and career builders you should be targeting with the marketing and promotion of your work. It also allows you to set realistic goals about what you want to achieve within the next year.
STEP 2: FORMULATE YOUR BRAND POSITIONING AND ARTIST MARKETING STRATEGY
Once you have an idea of who is likely to purchase or distribute your artwork, then you can better craft a branding and artist marketing strategy that will help you communicate and express your work. Branding, though highly specific, doesn't have to be very complex. Your 'brand' amounts to consistency in how you present yourself, and that image must be aligned across all of your marketing channels.
For example, perhaps you're a portrait photographer interested in obtaining event and commercial work. Your brand would communicate that, but it would also showcase the look and feel of your work. For example, perhaps you've determined that light-filled, matte-finish photos that inspire a whimsical aesthetic appeal are some of your strongest work. You would 'brand' your work within this space by only showcasing photos that demonstrate that same look and feel through your marketing. Your artist bio, portfolio, and social media channels would only include work that represents this brand of photography.
Once you've determined your brand, you'll have to come up with the strategic aspect of your artist marketing plan. Update your website with relevant portfolio samples and craft an artist bio that outlines your vision as a photographer. Reach out to old clients and ask them to contribute to testimonials. Find new clients by attending networking events and encouraging word-of-mouth referrals by staying in touch with past clients and industry colleagues. Vow to upload a certain number of photos to your social media channels and use hashtags that will get you noticed among other users.
The goal of your branding and artist marketing plan is to synthesize who you are (which you determined in Step 1) and keep that message consistent.
STEP 3: SET SPECIFIC GOALS
Now that you know who you are as an artist, and you've crafted a branding and artist marketing plan that strongly communicates that finding, you're ready to set some goals for yourself. Goals can be anything: Maybe you want to earn a certain amount of money this year. Perhaps you finally want to land gallery representation. Maybe there's an award or an artist residency you've always dreamed of landing.
Whatever your goals might be, it's important that they're realistic. Rather than setting yourself up for failure, aim for goals that are within your reach. Once you've determined your goals, you can start the process of writing your artist business plan.
STEP 4: CREATE AN ACTION PLAN
Now that you've determined the kind of artist you are, the means through which you'll market and brand yourself, and have set specific goals for the year ahead, it's time to start writing and defining what your actionable next steps will be.
Your artist business plan should include everything you've determined up to this far, organized in sections. Section 1 can include your artist bio and statement of intent, section two your branding and marketing strategy and the targeted effort you'll make to see this plan through, and section three a list of your goals and how you plan on tackling them.
Next, you'll want to create three actions per month for the next twelve months that you can take to accomplish your business goals. Create a section for each month, and consider three actions per month that you can take to accomplish your overall goals. Perhaps your action plan will be to send your portfolio to five arts organizations per month. Or maybe you'll set a goal to attend one conference or networking event per month. Take a look at what's coming up in your area and find opportunities for getting your work out there.
STEP 5: PUT YOUR PLAN INTO MOTION
The hardest part of creating an effective artist business plan is taking the time to revisit the plan each week and make sure you are sticking to your targeted actions in order to achieve your goals. You've put the work in to create a path to becoming become a successful art entrepreneur, and now that plan needs to take center stage among your weekly tasks. Visit it frequently, re-work it when necessary, and make sure you're sticking to the monthly action items you've listed in your plan. Most importantly, remember that a successful art entrepreneur is one that makes room for creative thought, and your artist business plan should perfectly complement your most important work.