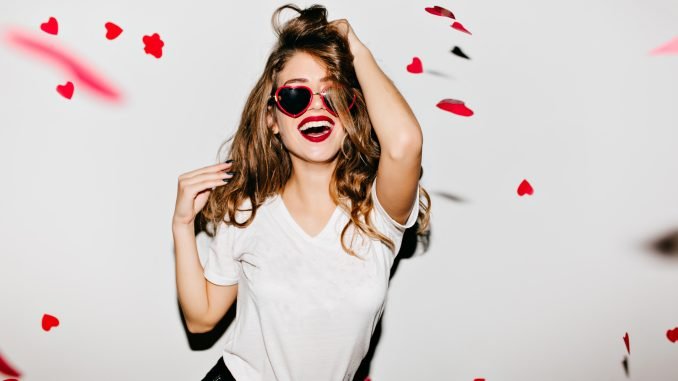 Photo credit: Aiko De Guzman
Are you getting ready for a night out? If so, you'll need to dress up in style. Whether it's a dinner date, a girls' night, or a casual gathering with friends, dressing up in a t-shirt is an easy yet striking way to achieve the perfect evening look.
T-shirts are versatile clothing items that can be used for a wide range of occasions, formal and informal. So, if you're looking for inspiration to wear a t-shirt for a night out the right way, here are some tips on making a fashion statement.
T-shirts come in various designs. From crew necks, scoop necks, and bold V-necks to polo shirts, graphic or printed tees, and form-fitting styles—whatever your fashion preference is, there's something for everyone. 
Choose a design that complements your body type, figure, and personality. The goal is to feel comfortable and confident in your outfit.
You can also customize your t-shirt to add a personal touch. Tee Junction Au, among many other quality online stores, has various custom t-shirts with printed quotations, pictures, and other forms of styling. You only need to select a product, create your design, and leave the rest to them.
It's also worth mentioning that the t-shirt color can significantly impact how you look. Black and white tees are always classics but don't be afraid to experiment with different colors and patterns. Your t-shirt doesn't have to be basic. Instead, make it fun and trendy.
Throw on a stylish blazer or jacket to add a touch of sophistication. Cropped, oversized, or boyfriend blazers are excellent pieces to layer over your t-shirt. 
Tuck your shirt into your denim jeans or dress pants and top it off with a blazer for an effortless, night-out-worthy attire. A leather or denim jacket will do the trick if you want something rocky and edgy.
As for the shirt color, you can pick the same one as your outer layer or opt for a contrasting hue for an interesting and dynamic feel. Either way, pairing a t-shirt with a blazer or jacket will make you look effortlessly cool and fashion-forward.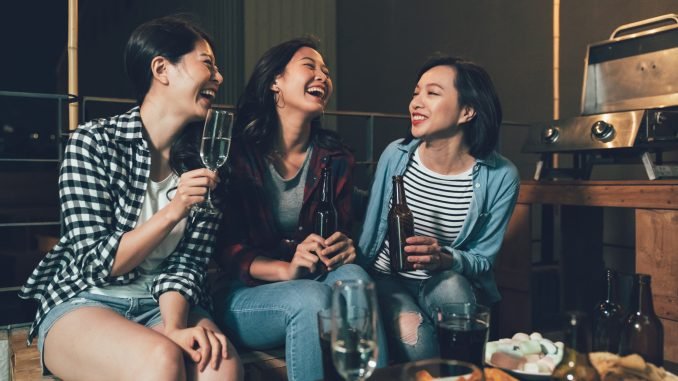 Do you want to elevate your t-shirt style? Why not pair it with a skirt? 
Give your look a feminine touch by teaming up your t-shirt with an A-line, pleated, midi, mini, or bohemian skirt. To make your attire stand out, balance the skirt's silhouette with a form-fitting t-shirt. You can also match it with sneakers or heels. 
Whether you're headed for a cocktail party, a night at the beach, or an evening out with friends, this attire will surely make a stunning entrance.
Tuck A Tee Into A High-Waisted Jeans
Balanced, minimalist, and polished—these words perfectly describe the look of a t-shirt tucked into high-waisted jeans. 
Whether you opt for ripped or straight-cut jeans, teaming it up with a t-shirt can give you an edgy, urban vibe. You can also add a statement belt and balance it with an eye-catching handbag or clutch bag. Complement this outfit with sultry black or silver heels or boots for a unique and charming ensemble. 
This easy and trendy outfit is ideal for those who want to make a statement without overthinking their overall look. For the ultimate impact, style your hair in a messy bun or low ponytail. The combination will guarantee eye-catching, stylish night-out attire.
Wear A T-shirt With A Jumper
Jumper dresses or pants with a simple tee underneath are popular for pulling off modish eveningwear. A jumper adds a subtle, low-key touch to an otherwise typical t-shirt style. Get one in neutral tones, such as beige, brown, taupe, or cream, and pair it with a white or black t-shirt for a timeless appeal.
For footwear, this outfit goes best with ankle or knee-high boots, sneakers, or sandals. A t-shirt and a jumper are simple garments, but they can create one of the chicest evening attires.
No clothing style is complete without accessories. These can elevate a t-shirt outfit in an instant. From statement necklaces and sophisticated earrings to cocktail rings and bangle bracelets, these items are excellent for a touch of glam to your look without going overboard.
Jewelry pieces are perfect accents to highlight the elements of your attire. Feel free to experiment with different accessories to find the most flattering style for you. You'll be surprised how much these beautiful pieces can liven up your night-out attire and showcase your unique fashion sense.
Take Your Tees To The Next Level
Dressing up a t-shirt artfully and thoughtfully is the key to making a lasting impression. It's all about finding the right balance between comfort and style. With these tips, you can turn your t-shirt into your outfit of the night staple. So go ahead, pick your favorite one, and flaunt it!