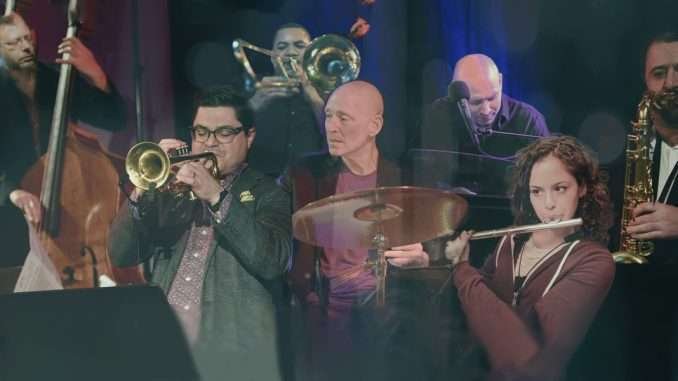 The Verve Jazz Ensemble, a group that pays homage to the past while establishing newer, younger audiences for the vintage sound of classic instrumental jazz, is excited to announce the March 3rd release of their latest single, "The Odd Couple Theme." A tribute to the legendary composer Neal Hefti, the single features the band's unique take on Hefti's classic tune.
Neal Hefti was an American jazz composer and arranger best known for his work on film and television soundtracks, as well as his famous tenure as composer and arranger with the Count Basie big band. In addition to composing "The Odd Couple Theme," Hefti composed the theme the 1960's TV show "Batman" — which was perhaps his most famous work — the theme for "The Beverly Hillbillies," and was nominated for multiple Grammy Awards during his heralded career. Hefti was also a talented musician in his own right, playing trumpet and leading his own big band.
Leveraging "The Odd Couple Theme," The Verve Jazz Ensemble has given the unique "VJE" spin on the composition, infusing it with their signature, classic sound and energy, showcasing the VJE's ability to create jazz that is both timeless and contemporary.
Says VJE drummer and band founder Josh Feldstein, "We're excited to release our single, 'The Odd Couple Theme.' It gives us a chance to pay homage to Neal Hefti's fabulous music, his contribution to jazz and American culture — and hopefully helps to introduce his music to a whole new generation of jazz lovers."
The Verve Jazz Ensemble  is thrilled to announce the release of their eighth album, "All In," on May 26th. The album features a collection of two original compositions and eight arrangements of classic and lesser-known material, exploring the theme of "Mid-20th century Americana."
The single will be available on all major music platforms, including Spotify, Apple Music, and Amazon, on March 3rd, and can be purchased on the VJE's website, www.verve-jazz.com.