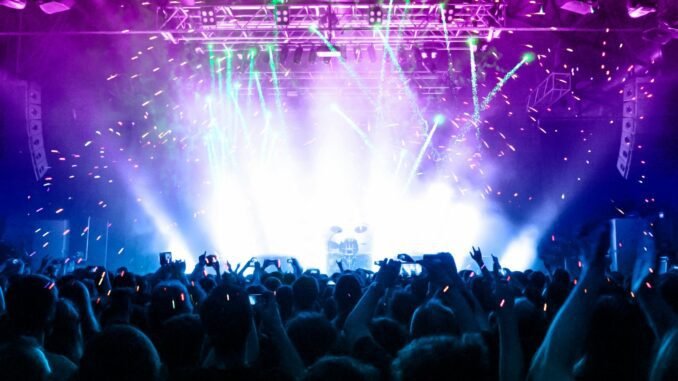 It doesn't matter what event you are planning next. The thought of having an artist make an appearance for that event is exciting to anyone. While it may seem impossible to book an artist for your next event, booking an artist is an attainable goal if you follow some steps and fit them into your budget. 
Having an artist at your event will surely give you and your guests an experience of a lifetime. But how exactly do you make it happen? Fortunately, we have put together a list that will guide you through the whole process of how to book an artist for your next event.
Determine the Type of Artist
You will have to decide what type of artist you are looking for depending on the event you are hosting. For example, if you are hosting a wedding and would like your guests to have good dancing music, you might consider hiring an artist with a live band that can play dancing music.
On the contrary, if you want your guests to have a relaxed evening, you might consider hiring an artist who plays jazz instead. Whatever the case, once you have decided on the type of atmosphere you want and have ideas on the artist you want, you can move on to the next step.
Deciding on a venue plays a big part in the booking process for an artist. You will want to ensure that the venue can accommodate any specific requirements that the artist might have. Additionally, you will need to be sure the place is available on your desired date. You must finalize these basic details before you reach out to the artist.
Determining your budget is important because although you might be familiar with how much you need to spend on an artist's performance fee, you might not be expecting other costs. Some of those costs may include things like travel, food, and housing accommodations. Every artist is different, but knowing your budget beforehand will help you be more prepared.
Once you have determined the artist you want and the budget you are working with, you can already reach out to the artist's agent. Some artists have a contact form available on their website. The person you will need to contact on booking the artist is the artist's responsible agent.
If finding the responsible agents' contact information is possible for you, you can hire some companies called talent buyers. Your hired talent buyer agency will contact the artists' responsible agent for you, and they will do all the negotiations for you. Using a talent buyer agency will cost you more, though. So hopefully, you can reach out to the responsible agent yourself.
When reaching out to the agent, you should include the necessary details, such as the date, time, location, and rate you are looking to pay. Being upfront with the information will let the agent know that you are looking to make a serious business deal. You should avoid unnecessary details, as the agent is quite busy and is more likely to read through a message if it is short and to the point.-
What Happens Next?
It usually takes the responsible agent a few days to get back to you regarding your message, but if you find it has been over a week and you haven't heard back from them, it might be a good idea to send a follow-up message. Once they contact you, be prepared for the negotiation and be presented with many fees you may not be aware of.

Booking a celebrity for your next event can be time-consuming, and it may even be a little scary. That is why we hope that you will follow these steps on how to book an artist, and you will soon be hosting an event with the celebrity of your choice.