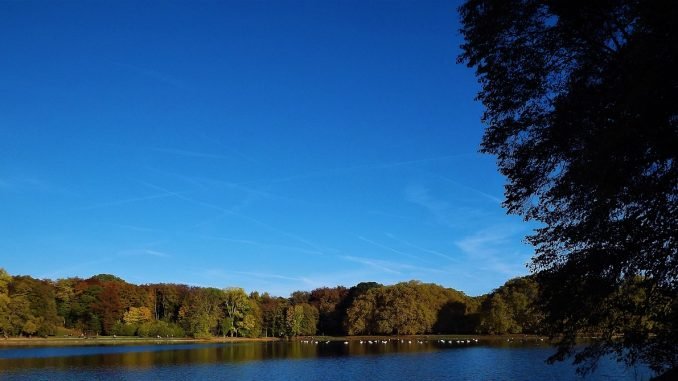 If your current routine is burdensome and you are tired of everything around you, it's time to pack your bag and head out for a short trip. Although admired by many, weekend getaways can be a bit tricky. Since your escape is for 48 hours, you must make the best of it to ensure it has a lasting impact.
For most people, the idea of a perfect weekend getaway is to visit mountain resorts like Gatlinburg that are easy to explore and filled with entertainment opportunities. However, for a successful weekend getaway, even in a hot tourist spot like Gatlinburg, you'll need a few tips and tricks.
Here are the seven tips for a weekend getaway that you won't forget.
1)     Choose the Destination
Start by finalizing a location that aligns with your interests and preferences. America has much to offer, from the hustle and bustle of cities to lively beaches and serene mountain resorts.
Identify your interests and preferences along with the budget. Ideally, it would be best if you opted for a destination that allows you to cover more places on a reasonable budget. Check the weather and potential changes that might occur during the weekend – places like the Great Smokies are usually pleasant in the summer and quite cold during winter. Consider your traveling objectives. Gatlinburg checks all the boxes if you're looking for a budget-friendly vacation where you can relax in a luxurious Gatlinburg lodge surrounded by the Great Smoky Mountains. Furthermore, this quaint town has unlimited entertainment options, from theme parks to museums!
Once you find a place that fits all your requirements, make your bookings and start packing.
2)     People On the Trip
Are you planning a solo trip? Or are you more of a friends and family person? The number of people you plan to take with you depends on your preference and how much time you have on your hands.
If you want to take other people with you, notify them about your plans earlier because there will be a lengthy discussion on where to go and what to do. Give them a week to make all necessary arrangements and ensure you are on the same page.
Solo traveling is another emerging trend that has gained quite a bit of popularity in the States. Did you know 16% of Americans took a solo trip in 2022, and 25% plan to take one in 2023?
3)     Make a Schedule
The most detail-oriented part of any weekend getaway is the schedule. In order to cover most places or at least the best ones, it is essential to pick a few options and pen down the time and details of what you would be doing there. Making reservations or bookings will save the hassle and confusion of whether that particular place is currently open for visitors.
Although weekend getaways require you to make the best of your time through pre-planning, leave some room for entertainment and spontaneous activity. Visit that restaurant you saw on the website, or go to that park that looked flawless online.
When short on time, most travelers also prefer visiting a place they have already seen. The thought of knowing a location will keep you calm, and you won't be in a rush to explore every corner of the city.
4)     Read Reviews and Recommendations
Reviews and recommendations are essential when operating on a rigid schedule with minimal margin for risk. Look at travel and tourism websites such as TripAdvisor, Expedia, and SouthWest to explore and learn more about the potential destination.
You can also connect with tourists who have visited the destination you are considering. Learn from other travelers' experiences to understand what to expect in that particular place. Aim for locations rated over 4.5 stars if you expect a trip with less chance of returning with a bad experience.
5)     Explore the Less Explored
If the idea of a weekend getaway is to return feeling refreshed and relaxed, consider venturing off to the off-beaten areas. Although tourist destinations are incredible and are the epitome of memorabilia, the lesser-explored paths can be the hidden gems waiting for you.
Off-beaten-path destinations are more authentic and unique as they allow you to immerse yourself in the local culture. You can delve into undiscovered natural beauty and untouched areas where few visitors go. The serenity and tranquility of such places release stress and heal your mind and body so you return feeling refreshed, relaxed, and ready to tackle the coming week's challenges.
6)     Do Not Neglect the Perks of Suitable Dressing
Packing comfortable and easy-to-wear clothes is crucial to a successful weekend trip. For instance, if you plan on walking a lot, get some nice sweatpants, T-shirts, and trainers. You can add other accessories like sunglasses, hats, sunscreens, and extra shirts to avoid inconvenience while exploring.
On the other hand, if you wish to indulge in a luxury getaway, pack several clothing options, such as loungewear, gym wear, spa wear, and formal, depending on the plan.
7)     Pack Essential Snacks
When the getaway involves exploring a particular area, pack some additional snacks to avoid walking into every other store or cafe for a bite. Unless your main aim is exploring the eateries, stopping for food after every hour or so is not convenient at all. Plus, people who plan getaways with kids are always concerned about hungry babies on board.
The ideal way to deal with this is by packing some delicious snacks for the trip. Plan three proper meals essential for a healthy and energetic day, and take your snacks in case of any cravings.
Additionally, if you plan on staying outdoors most of the time, keep water at all costs to avoid dehydration.
Conclusion
Weekend getaways are essential as they allow you to let go of the stress and burden of routine life. You can look for suitable escape zones within your budget and select a few places to visit.
While planning your weekend getaway, remember to maximize your time by checking out reviews and making advance bookings.
Remember to maintain comfort and avoid getting into situations that might stress you out, so you can return home to tackle Monday with a refreshed and positive attitude.