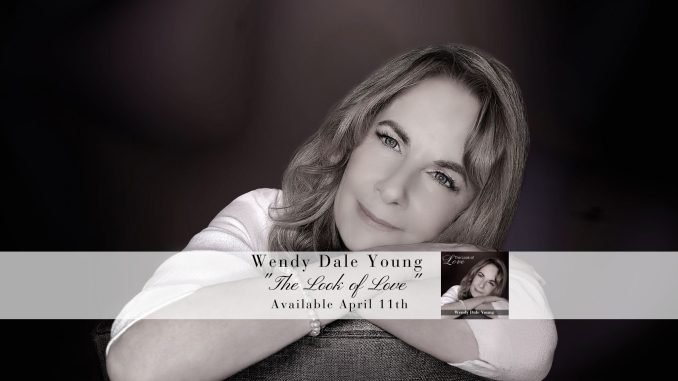 Discover the Inspiring Journey: Wendy Dale Young on her Smooth Jazz Cover and Captivating Vision of "The Look of Love"
Get ready to delve into the creative mind of Wendy Dale Young as she takes us on a mesmerizing journey behind her smooth jazz cover of "The Look of Love." Unveiling her passion for the genre and the song that has haunted her since childhood, Wendy shares the inspiration that drove her to create a soul-stirring rendition. But it doesn't stop there – join us as she unveils her captivating vision for the music video, where romance and love come to life through carefully chosen scenes and her enchanting performance.
What inspired you to create a smooth jazz cover of "The Look of Love"? What drew you to this particular song and genre?
My voice lends itself to the style of smooth jazz and it turns out so does the song! I fell in love with Dusty Springfield's cover of "The Look of Love" when I was a kid. I've been haunted by it ever since and always wanted to sing it.
Could you take us through your vision for the music video? How did you conceptualize the visual representation of "The Look of Love"?
It is such a romantic song so I wanted it to be in a romantic atmosphere which we sure created by filming where we did. The director was spot on with me. Each scene was carefully chosen, keeping romance and being in love captured by both the exterior surroundings but also in my performance.
How involved were you in the creative process of the video? Did you collaborate with the director and other team members to bring your vision to life?
I suggested the abbey where we shot the video. It actually is my good friend Severin Browne's home! I chose my wardrobe, making it romantic and sophisticated as I think the song is. The director and producers were right on board with the choices. It is all about love and romance.
Can you share any memorable moments or challenges you encountered during the production of the video? Were there any specific elements you wanted to highlight or incorporate?
I'm a total animal lover. All creatures! My friend Severin's kitty kept following us through the shoot. His name is Sugar Ray. And he had the look of love on his face and in his actions! He must have loved the song, company and what we were doing.So the director and I gave him a cameo in the video. I wanted my dog in on it too but she was scared of the camera!
How did you go about choosing the place and working with award winning cinematographer David West? What was it like collaborating with such an accomplished director?
As I said before, the abbey where we shot the video is my friend's beautiful home. Easy choice! My producers from Sound of LA
introduced me to David West. We hit it off from the get-go and had so much fun working together. We understood each other. I loved all of his ideas, especially the time lapse he used in the video. And I think he helped me look pretty good!
How do you believe the music video enhances the overall experience and message of the song? What emotions or themes were you aiming to convey through the visual storytelling?
Again, the video enhances a very romantic visual of a woman in love. She shares her truth with her thoughts and emotions, telling the story of her new experiences being with her new love. This expression hopefully will touch others who are experiencing being in love already or for those who want to experience being in love.
As an artist, how important is it for you to have a visual representation of your music through music videos? What do you hope viewers will take away from watching "The Look of Love" music video?
It is fun to share a song visually. The acting out, expressing truthfully what the words are speaking and how the music caresses the words, all conveyed through the expression and actions of the singer. A story being lived. I hope the viewer feels and takes the singer's experience into their own love life or if not in love at this time have this be their dream of what it is like to be in love.
What was your favorite part of the music video production process? Is there a specific scene or aspect that you are particularly proud of?
I loved every aspect and moment of shooting the video. I love the creativity between the director and myself, collaborating. I love telling a story truthfully in the acting process as well as with the vocals. It is so fulfilling bringing the song to life!
Now that the video has premiered, what are your expectations and hopes for its reception?
I don't really know what I expect from the video's premiere but I do hope the video is well received and visually beautiful to watch.
Looking forward, do you have any plans for future music videos or visual projects?
Yes. I look forward to future videos and already am tossing ideas around in my head for a couple of my new original songs.
Can you share any insights into what fans can expect from you in the coming months?
I really look forward to sharing my new original songs, also ones written with co-writer Michael B. Sutton, CEO if
label "Sound of LA ." Also I have written a new musical called "Love, Larry." We are currently raising funds to produce a staged reading in the near future. You can go to Gofundme and see for yourself! "Love, Larry" by Wendy Dale Young.