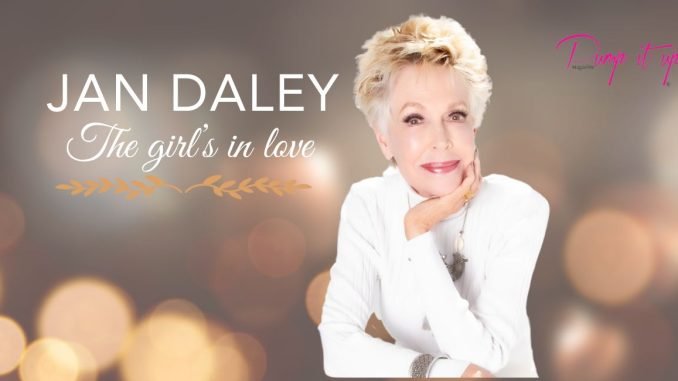 FOR IMMEDIATE RELEASE
LOS ANGELES, CA — November 13th, 2023 — As the anticipation builds, Jan Daley offers an exclusive sneak peek into her country music new upcoming single,"The Girl's in Love," set to release on November 17th, 2023.
Excitingly, it's already charting at #13 on the Top 40 country music!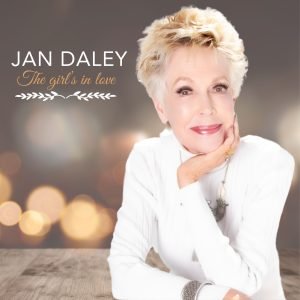 "The Girl's in Love," is not just a song; it's a journey into the profound influence of love, illustrating a woman's evolution from trading Levi's for lace to embracing fitness routines—all in the pursuit of love. Crafted in collaboration with the talented Michael B. Sutton at The Sound Of LA, the single promises a seamless blend of Classic Country Charm and Timeless Elegance.
Jan Daley herself is excited about this release, expressing, "I wanted to capture the essence of what girls go through in the name of love. It's a celebration of the lengths we're willing to go, from wardrobe changes to fitness endeavors, all for that magical feeling of being in love."
Jan Daley's much-anticipated release, "The Girl's in Love," isn't just a captivating country single — it's an uptempo track that'll have you clapping your hands and tapping your feet!
To give fans an early taste of the magic, Jan Daley is treating them to an exclusive Lyric Video Preview. This sneak peek offers a visual and auditory experience, setting the stage for the full release on November 17th.
🎥 Watch the Exclusive Lyric Video Preview:
🎉 Join the hype and subscribe for more sneak peeks at Jan Daley's Linktr.ee
Let's make the release day of "The Girl's in Love" an epic celebration of love and good tunes!
 "The Girl's in Love" is already charting at #13 on the Top 40 country music!
For press inquiries, interviews, or further information, please contact:
THE SOUND OF L.A. – soundofla12@gmail.com
Lyrics:
She traded Levi's in for lace
She's wearing makeup on her face
Three nights a week she's at the gym
And it's all because of him
Oh, the girl, she's in love
And he's all she's thinking of
She's looking good – knock on woo
Yes, the girl's in love
It's candlelight and sweet romance
He said he'd even learn to danc
She's watching football Monday night
Holding on to Mr. Right
Oh, the girl, she's in love
And he's all she's thinking of
She's looking good – knock on wood
Yes, the girl's in love
She always knew
That her dream would come true
He's saying the right things
She's hearing those bells ring
They're gonna say I do
Oh, the girl, she's in love
And he's all she's thinking of
She's looking good – knock on wood
Yes, the girl's in love