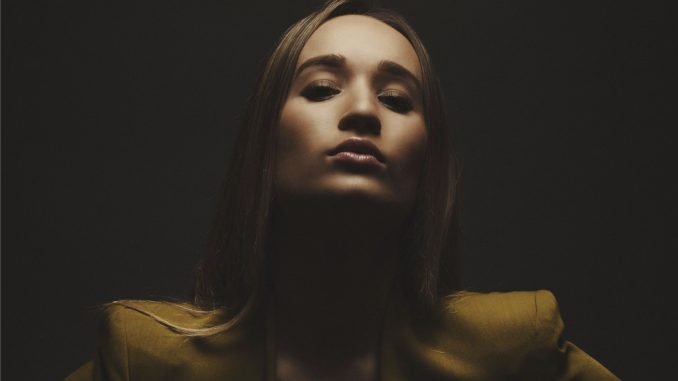 Kimley Mayron, a French woman currently residing in the United States, has taken the pop music scene by storm with her empowering songs and captivating performances. With her deep and soulful voice, she challenges the stereotype that pop music is dominated by high-pitched female vocals. Kimley's refreshing sound and her dedication to women empowerment make her a promising new addition to the pop industry.
In her recent collaboration with reggae artist Anthony B, titled "From the Heart," Kimley Mayron showcases her versatility as an artist. The fusion of pop and reggae creates a unique and infectious vibe that is sure to resonate with a wide range of music enthusiasts. This collaboration serves as a testament to Kimley's ability to seamlessly navigate different genres while maintaining her distinct artistic identity.
As the summer festival season approaches, Kimley Mayron is set to grace the stages of major European events. Her inclusion in renowned festivals like the Summer Jam Festival in Germany and the Melkweg Festival in Amsterdam, Netherlands, demonstrates the growing recognition of her talent. Audiences can expect powerful performances, infectious energy, and an unwavering commitment to delivering an empowering message through her music.
One of Kimley Mayron's strengths lies in her ability to surround herself with a talented team of women, fostering a supportive and inclusive environment in the pop industry. By challenging gender norms and celebrating the achievements of women, she is creating a positive impact within the music community. Kimley's dedication to empowering women is not just limited to her lyrics but also reflected in her actions, making her an inspiring role model for aspiring artists.
To truly appreciate Kimley Mayron's artistry, one must listen to her songs on platforms like Spotify. Her music is a blend of catchy melodies, heartfelt lyrics, and a powerful vocal delivery that leaves a lasting impression on the listener. Songs like "Summer Jam" and her upcoming EP, set to release in August 2023, are highly anticipated, and fans can expect an immersive musical experience that transcends boundaries.
Looking ahead, Kimley Mayron's career shows great promise. Her next collaboration with acclaimed rapper Gucci Mane is eagerly awaited, further solidifying her presence in the music industry. As she continues to captivate audiences worldwide, it's evident that Kimley Mayron's influence will extend far beyond the realms of pop music.
In conclusion, Kimley Mayron is an emerging pop star who brings a fresh perspective to the music scene. Her powerful vocals, empowering lyrics, and dedication to women empowerment make her a force to be reckoned with. As she graces the stages of renowned festivals and prepares for exciting collaborations, Kimley's journey in the pop industry is one that music lovers should follow closely.