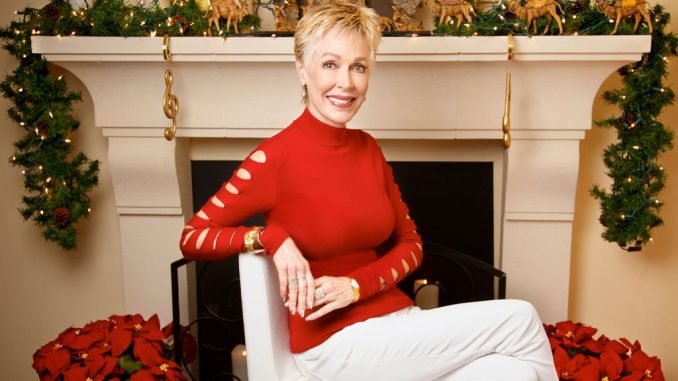 As the holiday season approaches, Jan Daley, the celebrated jazz vocalist, is set to mesmerize audiences with her upcoming release, "The First Noel." Scheduled for December 4, 2023, this heartwarming song promises to add a touch of musical magic to your Christmas festivities. Jan Daley's timeless interpretation of this beloved Christmas classic captures the very essence of the season.
In this enchanting rendition, Jan Daley's soulful and captivating voice breathes new life into "The First Noel," a carol that has withstood the test of time. Her heartfelt performance embodies the spirit of Christmas, making it a must-listen for the season.
What sets this musical experience apart is the beautifully crafted lyric video. It's not just an auditory delight but also a visual journey that transports you to a winter wonderland of Christmas joy and cherished moments. The lyrics gracefully scroll across the screen, underlining the song's message of joy, unity, and the importance of cherished moments spent with loved ones. This fusion of Jan Daley's remarkable vocals with classic Christmas visuals creates a captivating and comforting escape that is sure to become a cherished holiday tradition.
To elevate your festive mood, you can pre-save "The First Noel" by visiting Jan Daley's official website and get ready to embrace the enchantment of the season.
And, music enthusiasts can enjoy a special live performance of "The First Noel" by Jan Daley at the Crystal Cathedral. This performance provides a unique opportunity to witness the magic in action.
Whether you plan to cozy up by the fireplace or celebrate with friends and family, "The First Noel" will warm your heart and illuminate your holiday season. This song is a heartwarming reminder of the true spirit of Christmas, emphasizing love, unity, and the importance of cherished moments with your loved ones.
"The First Noel" by Jan Daley will be available on all major streaming platforms on December 4, 2023. Don't miss this opportunity to infuse your holiday season with the enchantment of Jan Daley's "The First Noel." Join us on December 4, as we celebrate the most wonderful time of the year with soulful voices, Christmas joy, and cherished moments.
For more information and updates on Jan Daley's music, please visit her official website here.
For media inquiries and interviews, please reach out to:
Anissa Sutton: anissa@editions-la.com
About Jan Daley:
Jan Daley is a renowned jazz vocalist known for her distinctive and soulful voice. With a career spanning several decades, Jan has captivated audiences worldwide with her powerful performances. She is celebrated for her remarkable interpretations of jazz standards and beloved classics, and her music continues to bring joy and inspiration to her listeners.
Jan's unwavering commitment to her craft and her genuine connection with her audience have made her a beloved figure in the world of jazz. Her timeless music and enchanting performances have earned her a special place in the hearts of music lovers worldwide.