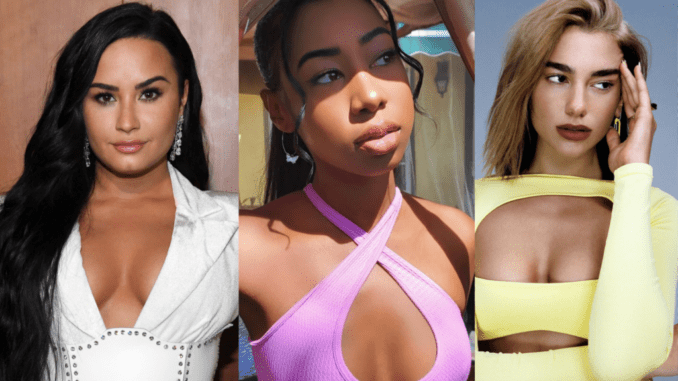 Commitment issues is basically the fear of commitment often mainly to a romantic relationship. Those in such situations may experience mental distress and emotional difficulty when facing situations that need dedication to a particular long term goal. Here is a list of songs that talks about commitment issues:
1. Usher – Climax
The song was about a relationship that was cut short because he was unwilling to move to the next level since there wasn't a deeper connection.
2. Partynextdoor feat Drake – Come and See Me
The two try to reflect on their attempts to maintain casual romantic relationships while the girls they are seeing want relationships.
3. Jocelyn Aker – Never Ready
The song is about Jocelyn relationship, her boyfriend is having commitment issues and didn't want to open up more about himself, she is asking him "Why are you never ready?"
4. Dua Lipa – Break My Heart
In the song Dua questions her relationship choices as to whether this new guy will break her heart.
5. Marshmello & Halsey – Be Kind
This is an empowering track that questions the motives of a significant other in a relationship. Instead of fully committing the person seems to be searching for something new.
6. Lil Wayne – How To Love
The song partly talks about a lady who had a lot of relationships that didn't last and now she is reflecting trying to figure out why.
7. Demi Lovato – Heart Attack
This is a track about being afraid to fall in love. She describes the emotions one experiences as one free falls into love despite all efforts not to.
8. John Mayer – Half Of My Heart
The song earned Mayer a Grammy Award for Best Male Pop Vocal Performance in 2011.
9. Bebe Rexha – Meant To Be
Bebe Rexha once said that her sour experience with a past relationship has caused her to be uptight and guarded so she doesn't like to throw her heart around.
10. Sam Smith – Too Good At Goodbyes
11. Jessi J – Not My Ex
This is a cautionary tale about carrying past romance issues into a new relationship.