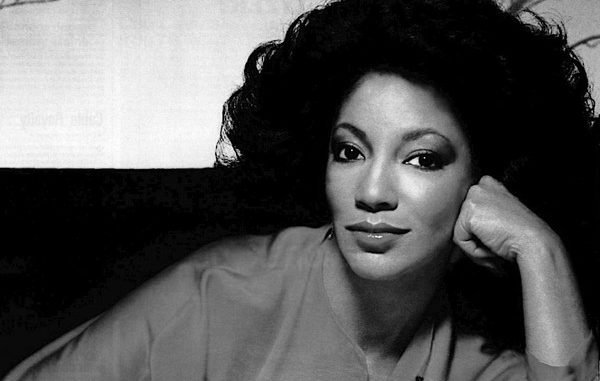 Linda Clifford, known for her mesmerizing beauty and exceptional vocal talent, captivated dance enthusiasts during the late 70s and early 80s with a series of sensational disco hits. However, her career extends far beyond the realm of disco, making her a versatile artist.
Originally from New York, Linda Clifford showcased her singing prowess from a young age on local television. Her talent didn't go unnoticed, and she even won the title of "Miss New York" in a beauty pageant. As a teenager, she developed a deep love for jazz and performed with the Jericho Jazz Singers before forming the trio known as Linda and the Tradewinds. In her twenties, Clifford transitioned from jazz to R&B and was signed by Paramount Records. While she achieved moderate success with her song "Long Long Winter," it was her encounter with Curtis Mayfield that changed the course of her career. Mayfield, impressed by her talent, signed her to his prestigious Curtom record label. Clifford's debut album, titled Linda, made a significant impact, but it was her 1978 release, If My Friends Could See Me Now, that catapulted her into the disco scene. Her disco-infused rendition of the title track became an instant hit, followed by the success of "Runaway Love."
With the release of If My Friends Could See Me Now, Linda Clifford solidified her status as a prominent figure in dance music and earned a nomination at the American Music Awards. She continued to thrive by contributing the hit track "Red Light" to the Fame soundtrack and releasing her third album, Let Me Be Your Woman. The album featured one of the sexiest album covers of 1979 and showcased Clifford's remarkable talent. She also collaborated with soul legend Isaac Hayes on the album I'm Yours, with Hayes producing her chart-topping dance hit, "Shoot Your Best Shot." Additionally, she released a highly acclaimed album of duets with Curtis Mayfield.
However, as the disco backlash gained momentum in 1982, Clifford's popularity began to wane. She embraced motherhood during this time and focused on raising her young family while maintaining a balance with her career. She released the underrated album I'll Keep On Loving You, which included beautiful ballads like "Only The Angels Know" and "All The Man I Need." Although the album didn't receive the attention it deserved, the latter ballad became a #1 hit for Whitney Houston a decade later, written by Fame writers Michael Gore and Dean Pitchford specifically for Linda Clifford to sing to her new husband. Despite the lack of commercial success, Clifford remained devoted to her family for the next fifteen years. She lent her voice to commercial jingles for prominent companies like McDonald's and Pontiac, occasionally recording for Red Label Records, but mostly staying close to her home in the Chicago area. Clifford also dedicated more time to songwriting, honing her skills in this aspect.
With the dawn of the 21st century, there was a newfound appreciation for Linda Clifford's discography, leading her to return to recording dance songs. Notably, her tracks "Changin'" and "Philly Groove" gained significant popularity. In 2005, she received the Lifetime Achievement Award from the Chicago Music Awards, a well-deserved recognition for her contributions to the music industry. Clifford continues to grace stages worldwide, delighting audiences with her captivating performances. She has also ventured into writing for other artists such as Gloria Gaynor and Martha Wash, with the latter scoring a hit with Clifford's composition "You Lift Me Up" in 2005.
Now that her children have grown, Linda Clifford is exploring new avenues once again. She continues to write music, and in 2007, Martha Wash recorded Clifford's "Don't Be Afraid." Additionally, Clifford has returned to the stage, joining Wash and other talented artists in the touring act called First Ladies of Disco. Collaborating with her fellow female artists, she has recorded several successful songs.
While Linda Clifford is widely recognized for her disco hits of the late 70s, her illustrious four-decade-long career showcases her versatility as a performer and songwriter, surpassing the confines of the "disco" label. She is undoubtedly a true class act, and we wish her a very Happy 75th Birthday!
Written by Anissa Sutton