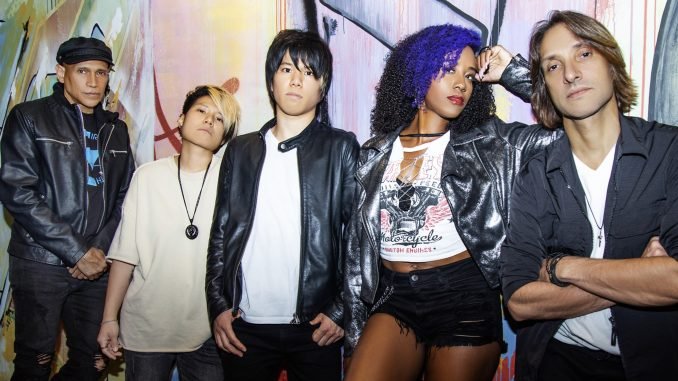 Calling all music enthusiasts! We are excited to share the news that Circle The Earth will be gracing the stage with a free industry showcase concert on Tuesday, June 13th at 7:15 PM sharp. Prepare to be captivated by their extraordinary sound and exhilarating live performances at Hotel Ziggy on Sunset in West Hollywood. Presented by the esteemed organization We Found New Music WFNM, this event is an absolute must-attend!
Circle The Earth has been causing a stir in the music industry, standing out with their unique style and captivating stage presence. You can witness the magic firsthand by joining us at the "Circle The Earth" showcase concert. Best of all, it's a free event!
To secure your spot, we recommend arriving early as we anticipate a packed venue. RSVP to the event on Eventbrite via this link: [Eventbrite link]
To give you a sneak peek of what awaits, we invite you to indulge in the HD live performance video of Circle The Earth, available at: [YouTube link]. If you have an affinity for indie rock, this band is sure to leave you spellbound.
Prepare for an unforgettable night of music and fun! Mark your calendars and join us at Hotel Ziggy on Sunset. For more information about Circle The Earth, you can visit their official website at [official website link]. Get to know the band better by exploring their bio at [meet the band link].
Stay connected with Circle The Earth by following them on various social media platforms:
Don't miss out on this incredible opportunity to experience the musical enchantment of Circle The Earth.
We hope to see you all there on June 13th for an unforgettable night of music and memories!