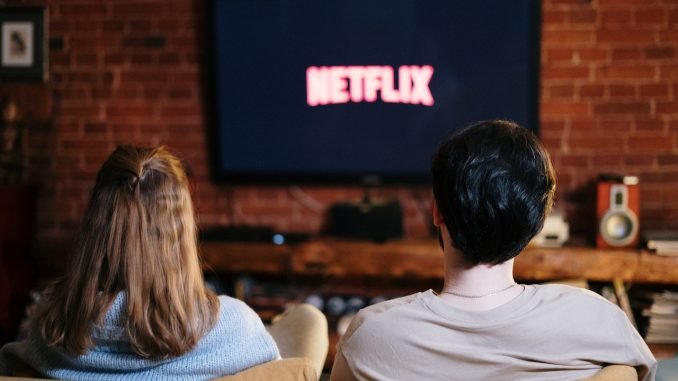 In recent years, the television landscape has drastically changed for the better. Shows such as Empire, Black-ish, and Master of None have given us more inclusive casts than ever before. As a result, we are now able to see characters from different backgrounds depicted authentically on screen like never before.
This momentous development for television and the wider entertainment industry could not be understated, as these programs bring real people into viewers' homes. In this article we will emphasize why diversity and inclusion are essential elements in today's TV shows.
What Does The Term "Diversity" Mean In The Entertainment World?
When discussing diversity in television, we are referring to a wide range of representations. This includes presenting characters from myriad backgrounds, featuring people with varied religious beliefs and physical capabilities, diverse genders, and sexual orientations. Further, it signifies having actors who appear like the roles they portray as well as highlighting storylines that accurately reflect current affairs experienced by any group of individuals.
What Does The Term "Inclusivity" Mean In The Entertainment World?
Inclusivity in television means that people of all backgrounds can feel represented and included. This could include characters who are disabled or have mental health issues, those living below the poverty line or homeless, and anyone with a unique perspective on life. It also ensures that there is a representation of different sexual orientations and gender identities, as well as diverse casting choices for all roles. 
The Need For Diversity And Inclusivity: 
For far too long, Hollywood has been characterized by its army of white male movie and television leads. While Eddie Murphy was a notable exception for his role in Beverly Hills Cop, the industry's output primarily featured white men in archetypal roles. As a result, other groups – including women and people of color – have had few chances to lead projects or tell stories through their own eyes on the screen.
The absence of diversity on TV programs is an immense disadvantage to both audiences and actors attempting to reflect their communities through the screen accurately. Let's take, for instance, how infrequently characters with disabilities are featured in mainstream shows; this oversight only serves to alienate those living with a disability.
Moreover, having an assortment of backgrounds in a television show offers viewers the chance to delve deeper into different cultures. Master of None and Black-ish both demonstrate this by showing us intricate portrayals of various cultural norms and lifestyles. This makes watching TV so much more enjoyable for audiences as we learn about the world around us!
The Benefits Of Diversity And Inclusivity:
1) Representation: 
Representation matters; viewers need to see people of various races, genders, and orientations to identify with the characters on the screen. This can help individuals feel that their experiences are being recognized and accepted while also combating stereotypes and providing a platform for stories that have long remained unheard. Not only does this provide positive reinforcement for self-esteem among watchers, but it creates an atmosphere of inclusion too!
2) Authenticity: 
With a greater emphasis on diversity and inclusivity, television shows can become more genuine and relatable. This authenticity eases the audience into believing certain characters are real-life people, even if they aren't usually seen in the spotlight. Viewers have greatly embraced authenticity as research found that shows with diverse casts experienced higher ratings than those without any racial or gender variety.
3) Education: 
Diversity in television can also be an excellent tool for education. It allows adults and even children to learn about different cultures, beliefs, and lifestyles without having to leave the comfort of their own homes. For example, Black Cartoon Characters like Princess Tiana from Princess and the Frog and Joe Gardner from Pixar's Soul have gone a long way to breaking down racial stereotypes by teaching kids about important values such as self-love, pride, and respect!
4) Cultural Appreciation: 
The most obvious benefit of including diverse characters, stories, and perspectives on TV is the appreciation it encourages. People can learn to acknowledge different backgrounds while also understanding that people are all equal in a shared humanity. In addition, the more inclusive television programming becomes, the more likely it is that viewers will develop a greater respect for those with lifestyles or experiences unlike their own. 
5) Increased Opportunities: 
The entertainment industry can also benefit from more diverse TV programming. Diverse casting choices for all roles and stories about those outside the mainstream provide invaluable opportunities for actors of color, women, disabled people, and other minority groups who have been traditionally underrepresented in the media. This is an excellent way to give these individuals a platform to express themselves while also challenging outdated stereotypes and creating strong role models!
6) Cultural Equity: 
When TV shows embrace people from all backgrounds, it contributes to a culture of equity. Seeing characters with diverse ethnicities, genders, abilities, and sexual orientations on screen sends the powerful message that everyone should be respected and included regardless of their identity. This can help viewers become more open-minded as they come together to celebrate their differences!
7) Inspiration: 
The power of television lies in its ability to show viewers stories that are reflective and comforting. In particular, young people or those from traditionally underrepresented backgrounds often see themselves reflected on screen and thus recognize their own value as individuals. It is an excellent opportunity for them to be inspired by narratives similar to their struggles and successes.
Diversity and Inclusion in TV shows is an important phenomenon that can have powerful effects on viewers. It creates a space for diversity to be celebrated and appreciated, increases opportunities for underrepresented groups, provides authentic representation of different cultures, educates viewers about lifestyles outside the mainstream, encourages cultural equity, and inspires young people to recognize their values. 
Ultimately, it is clear that diverse TV programming has great potential to leave lasting positive impacts on society. Therefore, networks should continue producing content that embraces all identities to create a more inclusive entertainment industry!