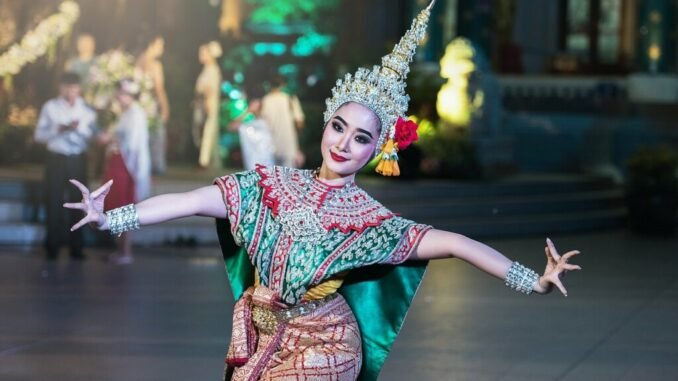 If you plan to make this year the year when you branch out culturally speaking, then taking a trip to the theater is a good way to do that, especially this year.
LA's cultural calendar is packed with spectacular dance shows, thrilling Broadway performances, and exciting new shows, proving that you really don't have to be in New York City to see a great show.
But with so much choice, which show should you see? Here are what I believe to be some of the best options this year:
Rent
If you're looking to catch a classic Broadway show, then Rent is the natural choice and it just so happens that it is playing at the Dolby Theatre from Dolby Theatre, Apr 12 – 17.
What's it about? It's a stunning rock opera that tells the story of a group of bohemians as they struggle to get through life's trials and tribulations in the East Village, New York. Packed with some great numbers and tons of tragedy, it is one of those shows that will stay with you long after you've left the theater.
Shen Yun
Shen Yun are performing at a number of theaters in the LA/ California area this year, and if you get the chance to see the show, then you should definitely take it. The dance show is a wild ride through the Long-history of Chinese culture. It's bright, elegant, elaborate and you'll be blown away at the shapes those dancers can control their bodies in, If you're into Asian culture, this is a must-see!
Pretty Woman
If you like your stage shows to be more fun than worthy, then Pretty Woman at the Dolby Theater (Jun 15 – Jul 3) is a great choice. Based on the classic 90s movie of the same name, it tells the tale of a sex worker who falls in love with a rich client, and with music and lyrics by the one and only Bryan Adams, you know that you're going to have a great time.
Kinky Boots
This is another show based on a movie, this time a British movie from the 2000s. It tells the story of the owner of a struggling shoe company in Britain, whose owner teams up with a drag queen to start manufacturing boots and shoes for the drag community. If you're looking for a feel-good show, this is it. You should be able to find tickets for LA shows at the Hollywood Bowl this June.
Hadestown
Showing at the Ahmanson Theater from late April to Mid-May, Hadestown is a sumptuous folk opera that was written by indie performer Anais Mitchell. It tells the story of a poor poet on a mission to save his beautiful love interest from the very pits of hell. Sounds depressing, but the songs are rollicking and the performances are so good that you are sure to have an amazing time.
If you fancy a trip to the theater, any of these stunning shows are sure to blow you away. Have fun!