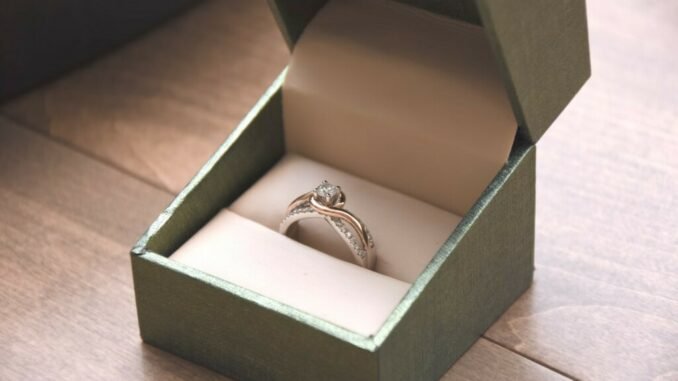 Engagement rings are part of a more meaningful sentiment than just the ring itself. The act of getting down on one knee and promising the rest of one's life to another is a BIG commitment and the ring is just the cherry on top.
Buying the perfect engagement ring is the one task that can feel the most daunting. With that being said, here are some helpful tips for buying the perfect engagement ring.
Know the different cut styles and stones available
There are many different cut styles and stones that are worth knowing. If this is the first time buying an engagement ring, which for many it is, it's good to do the research.
The most common cut styles available are; round, princess, oval, heart, and emerald. Once research has been done on the cut styles, the stone types should also be looked at.
For example, a diamond isn't the only great choice to make for an engagement ring. It may be worth looking at colored stones such as sapphires and emeralds or rubies.
Consider loose diamonds
Loose diamonds are often purchased in order to create a tailored and personalized ring. For some, they may have the budget to do this and build their own engagement ring that will end up being totally unique to the wearer.
You can shop loose diamonds here, but it's also worth looking at who can help create the ring style and design that the wearer is after. Of course, as we've mentioned, there's more to engagement rings than just diamonds, so it might be that the ring has smaller loose diamonds around a colored stone instead.
Shop around online and offline
When shopping for the perfect engagement ring, consider both online and offline shops. It's always good to shop around and compare prices. Some jewelers may be more niche than others, which may work for some and not so much for others.
The boutique shops, for example, are going to be more personal when it comes to the engagement ring styles and choices available. The mainstream, bigger brands, are going to have more on offer.
Online brands are great to consider because there's a lot more variety online and it's all in one place. The shopper doesn't need to move from their couch or chair to shop with different brands.
Know the wearer's ring size
What is the ring wearer's size? This is something worth knowing so that when the proposal happens, the ring goes on the finger successfully. For some, it might be too small or too big, which is not what is wanted when trying to impress the other half.
Find a way of getting their ring size without it seeming too obvious.
View the ring in different lighting settings
The ring should be viewed in different light settings as the ones used by jewelers are designed to present the rings in their best light.
With these tips, the perfect engagement ring is out there for any proposer to find.