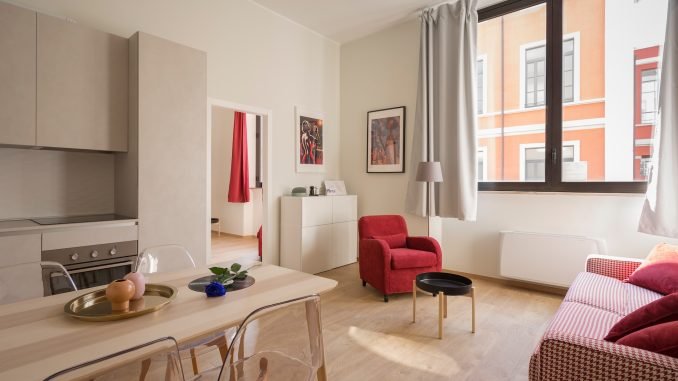 Photo by deborah cortelazzi on Unsplash
Whether you're moving to pursue a new job or for a change of scenery, there's no denying that apartment hunting is stressful – especially in busy cities where the competition can get fierce. With that in mind, here are some top tips to keep in mind when apartment hunting, which should make finding your dream place a little easier. 
Your Vision.
One of the biggest struggles people face when apartment hunting is indecision – as they aren't quite sure what they want out of their apartment. This could lead to you signing a contract for a property out of desperation and not because it's a space you could actually picture yourself living in.
As such, it's important that you know exactly what kind of apartment you want ahead of time. This will make the entire process, from arranging viewings to signing contracts, much easier – saving you a lot of time and stress.  For example, do you want a small, cozy space or something a little more luxurious? If you're looking for luxury in the Philadelphia area, check out https://thedriftway.com/. 
Your Budget. 
Understanding your budget is also important when apartment hunting, as whether you're planning on renting or getting a mortgage, it's crucial that you do not live beyond your means. As such, you should take a careful look over your finances and determine precisely how much you can afford to spend on your apartment. As a rule of thumb, it is typically advised that you do not spend more than 30% of your income on rent.
If you fall in love with a property that is slightly outside of your budget, you may want to look into ways in which you can save money in other areas of your life to accommodate this extra cost. 
Your Needs.
When viewing an apartment, it's also crucial that you ensure you'll have access to everything you need when living there. For example, if there isn't a washer/dryer in the apartment itself, does the building have its own facilities, or would you have to take your laundry elsewhere? 
If you're moving to a new neighbourhood, you should also research the local area and transport links, especially if you rely on public transport to get to work. 
Your creativity.
Unfortunately, it's unlikely that you'll stumble upon your dream apartment by chance – which means you should be willing to make specific allowances when browsing. After all, you can then use your creativity to transform the apartment into your ideal space, whether this be through affordable home improvements or simply giving the space some much-needed TLC. 
For example, if you feel that a space feels a little lifeless during a viewing, it's important to remember that this is often a purposeful staging choice – as it leaves you with a blank canvas to decorate upon moving in. Once you begin to move your belongings into the space, it will soon begin to brighten up, especially if you introduce as much color as possible!